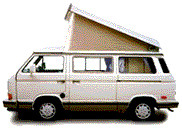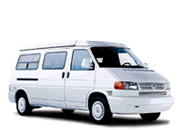 Date:

         

Sun, 2 Apr 2000 09:59:44 -0700




Reply-To:

     

"Steven X. Schwenk" <steve@SCHWENK-LAW.COM>




Sender:

       

Vanagon Mailing List <vanagon@gerry.vanagon.com>




From:

         "Steven X. Schwenk" <steve@SCHWENK-LAW.COM>


Subject:

      

To the List Manager




Content-Type:

 

text/plain; charset=us-ascii





I respectfully request that the list owner tell this jerk to
knock it off and to read the list rules and to quit sending
me mail and stop attacking and insulting others or be banned
from the list.



-------- Original Message --------
Subject: Re: WWW.SYNCRO.ORG
Date: Sat, 01 Apr 2000 23:05:17 -0800
From: "tim vb-o'brien" <vbob@primenet.com>
To: "Steven X. Schwenk" <steve@schwenk-law.com>
References: <38E66DCD.F40A3C2D@schwenk-law.com>
<38E6BC81.A9F8EF1A@primenet.com>
<38E6C6A3.DAC6675D@schwenk-law.com>
<38E6C793.64A6F3A2@primenet.com>
<38E6D15B.E5AC9D52@schwenk-law.com>



at least your words are getting longer.



As someone else on the list suggested in p-mail to me... I
must have
touched a raw ego nerve. *L*



Have a good day.



tim



"Steven X. Schwenk" wrote:
>
> have no manners and you're are an ignorant jerk, are you?
> bye
>
> tim vb-o'brien wrote:
>
> > got a thin skin do you?
> >
> > "Steven X. Schwenk" wrote:
> > >
> > > and a total coward too...

---
Back to: Top of message | Previous page | Main VANAGON page
---
Please note - During the past 17 years of operation, several gigabytes of Vanagon mail messages have been archived. Searching the entire collection will take up to five minutes to complete. Please be patient!

---
Return to the archives @ gerry.vanagon.com
---
The vanagon mailing list archives are copyright (c) 1994-2011, and may not be reproduced without the express written permission of the list administrators. Posting messages to this mailing list grants a license to the mailing list administrators to reproduce the message in a compilation, either printed or electronic. All compilations will be not-for-profit, with any excess proceeds going to the Vanagon mailing list.
Any profits from list compilations go exclusively towards the management and operation of the Vanagon mailing list and vanagon mailing list web site.