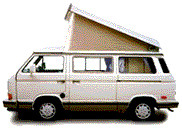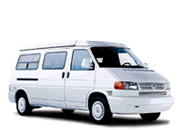 Date:

         

Sun, 2 Apr 2000 10:36:14 -0700




Reply-To:

     

tim vb-o'brien <vbob@PRIMENET.COM>




Sender:

       

Vanagon Mailing List <vanagon@gerry.vanagon.com>




From:

         tim vb-o'brien <vbob@PRIMENET.COM>


Subject:

      Re: [Fwd: Re: WWW.SYNCRO.ORG]
 


Content-Type:

 

text/plain; charset=us-ascii





Yes, it was funny.
Now Mr. Steven X. Schwenk has decided to e-mail bomb my person e-mail
account. In the past ten minutes he has sent three files (unrequested
and unwanted) of 299K, 587K, and 708K. Now I have the tools to dump all
his personal e-mail in the trash. (It's a UNIX account and I am a
computer engineer)... but the point is this... this person is abusing
me, my e-mail account, and making threatening posts to me. It has ceased
to be funny.



I would like the list administrators to take action against Mr. Schwenk.






Timothy O'Brien



"Steven G. Wacker" wrote:
>
> Well, at least he thinks you are a complete donky (ass) and not that
> puckered spot between his nether cheeks!!
>
> A different  "Steve".
>
> On Sat, 1 Apr 2000 19:47:55 -0800 tim vb-o'brien <vbob@PRIMENET.COM>
> writes:
> > To all...
> >
> > I am having my April first fun, teasing the syncro owners.. and what
> > p-mail do I get?
> >
> > Nice guy... I thought the rest of the list should see this.
> >
> > tim
> > -------- Original Message --------
> > Subject: Re: WWW.SYNCRO.ORG
> > Date: Sat, 01 Apr 2000 19:41:32 -0800
> > From: "Steven X. Schwenk" <steve@schwenk-law.com>
> > To: "tim vb-o'brien" <vbob@primenet.com>
> > References: <38E66DCD.F40A3C2D@schwenk-law.com>
> > <38E6BC81.A9F8EF1A@primenet.com>
> >
> > What's your problem, ass whole.  You need to be banned from
> > the list.

---
Back to: Top of message | Previous page | Main VANAGON page
---
Please note - During the past 17 years of operation, several gigabytes of Vanagon mail messages have been archived. Searching the entire collection will take up to five minutes to complete. Please be patient!

---
Return to the archives @ gerry.vanagon.com
---
The vanagon mailing list archives are copyright (c) 1994-2011, and may not be reproduced without the express written permission of the list administrators. Posting messages to this mailing list grants a license to the mailing list administrators to reproduce the message in a compilation, either printed or electronic. All compilations will be not-for-profit, with any excess proceeds going to the Vanagon mailing list.
Any profits from list compilations go exclusively towards the management and operation of the Vanagon mailing list and vanagon mailing list web site.