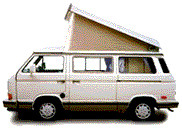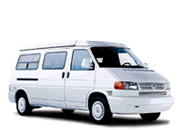 Date:

         

Mon, 3 Apr 2000 07:42:31 -0700




Reply-To:

     

Dana Morphew <kdm@WHIDBEY.COM>




Sender:

       

Vanagon Mailing List <vanagon@gerry.vanagon.com>




From:

         Dana Morphew <kdm@WHIDBEY.COM>


Organization:

 

Dana's Mobile Carpet Steam




Subject:

      Re: Very strange sighting
 


Content-Type:

 

text/plain; charset=us-ascii





We have had two peacocks hanging around here since late summer.  They
are now in nearly full plummage and give the evenings an Indian feel
with their calling.



-Dana-



Bill wrote:
>
> I went to Tucson today to drop off my granddaughter, and I got home just at
> dusk.  I didn't drive my Westy, so it was parked in my driveway, and when I
> drove in behind it, I noticed a full grown male peacock sitting on the roof.
> It was sitting with its feet on the right edge of the top, facing right, and
> its tail hung well over the left edge of the top.  Those are big birds.
>
> Shortly after I got home, it flew up into one of my trees to roost.  I have
> no idea where it came from.

---
Back to: Top of message | Previous page | Main VANAGON page
---
Please note - During the past 17 years of operation, several gigabytes of Vanagon mail messages have been archived. Searching the entire collection will take up to five minutes to complete. Please be patient!

---
Return to the archives @ gerry.vanagon.com
---
The vanagon mailing list archives are copyright (c) 1994-2011, and may not be reproduced without the express written permission of the list administrators. Posting messages to this mailing list grants a license to the mailing list administrators to reproduce the message in a compilation, either printed or electronic. All compilations will be not-for-profit, with any excess proceeds going to the Vanagon mailing list.
Any profits from list compilations go exclusively towards the management and operation of the Vanagon mailing list and vanagon mailing list web site.