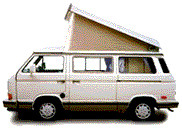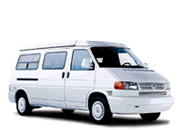 Date:

         

Mon, 3 Apr 2000 12:31:02 -0700




Reply-To:

     

Stuart MacMillan <stuart@COBALTGROUP.COM>




Sender:

       

Vanagon Mailing List <vanagon@gerry.vanagon.com>




From:

         Stuart MacMillan <stuart@COBALTGROUP.COM>


Organization:

 

The Cobalt Group




Subject:

      Re: Powder coating Vanagon Alloys
 


Content-Type:

 

text/plain; charset=us-ascii





This sounds like an excellent opportunity to get yourself the  $150
Eastwood DIY powder coating system!  (I am always looking for excuses to
justify a new tool!)
http://www.eastwoodco.com/cgi-bin/sgdynamo.exe?HTNAME=/hotcoat/hotcoat_new.htm&UID=2000040315232475&FNM=20



Add a $25 used oven and I'll bet you could come up with lots of uses for
this product.



> BRENT CHRISTENSEN wrote:
>
> Well, I have abandoned the notion of switching to 15" wheels on the
> Syncro until I get an engine with more "oomph".  As part of my therapy
> for dealing with the loss of this dream, I am now entertaining
> thoughts of simply powder coating my lovely "Carat" alloys to match
> the Syncro's Alpine White body. (For the ultimate in "Euro-boy-racer"
> looks)
>
> I've checked with a local powder coating shop, and it sounds like they
> do this all the time, and the cost is about $50 per wheel.
>
> Has anyone out there gone through this?  What advice would you offer?
> Were they able to match the paint, or would you suggest a finish
> similar to the original silver finish?  Any other thoughts or
> suggestions would be welcomed.
>
> PS - my wheels are generally in pretty good shape, but there is some
> chipped finish at the edges where wheel weights have been mounted, and
> some mild discoloration from brake dust on the fronts.
>
> Thanks in advance,
>
> Brent Christensen
> '89 GL Syncro Westy
> Santa Barbara, CA
> I voted, have you?



--
Stuart MacMillan
I voted too!

---
Back to: Top of message | Previous page | Main VANAGON page
---
Please note - During the past 17 years of operation, several gigabytes of Vanagon mail messages have been archived. Searching the entire collection will take up to five minutes to complete. Please be patient!

---
Return to the archives @ gerry.vanagon.com
---
The vanagon mailing list archives are copyright (c) 1994-2011, and may not be reproduced without the express written permission of the list administrators. Posting messages to this mailing list grants a license to the mailing list administrators to reproduce the message in a compilation, either printed or electronic. All compilations will be not-for-profit, with any excess proceeds going to the Vanagon mailing list.
Any profits from list compilations go exclusively towards the management and operation of the Vanagon mailing list and vanagon mailing list web site.