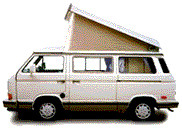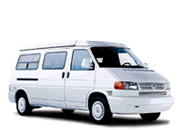 Date:

         

Tue, 4 Apr 2000 08:39:55 -0700




Reply-To:

     

lp <lphm@HOTMAIL.COM>




Sender:

       

Vanagon Mailing List <vanagon@gerry.vanagon.com>




From:

         lp <lphm@HOTMAIL.COM>


Subject:

      can seat be made to recline further back?


Content-Type:

 

text/plain; charset="iso-8859-1"





Is it possible to convince the passenger side front seat to recline further
back than it seems to want to? (it only seems to go back about 15 or 20
degrees)  Has anyone done this by cutting or hacking or whatever at
their seat?  I expect this question is a long shot, but then the experience
of the list seems pretty far-ranging...



Anyway, I have an '84 vanagon, the seats are cloth & have folding arm rests
but don't have the adjusters in the arm rests, they don't swivel, hope
that's enough to ID this type of seat.  I haven't looked inside it yet to
see how the mechanics work.  (My SO gets a little uncomfortable on
road-trips, & I want so much for her & Moby to be friends... )



Lloyd
Vancouver, Canada
'84 Vgon "Moby"--back from the grave w budget rebuild, thanks to the Bug
Shop!

---
Back to: Top of message | Previous page | Main VANAGON page
---
Please note - During the past 17 years of operation, several gigabytes of Vanagon mail messages have been archived. Searching the entire collection will take up to five minutes to complete. Please be patient!

---
Return to the archives @ gerry.vanagon.com
---
The vanagon mailing list archives are copyright (c) 1994-2011, and may not be reproduced without the express written permission of the list administrators. Posting messages to this mailing list grants a license to the mailing list administrators to reproduce the message in a compilation, either printed or electronic. All compilations will be not-for-profit, with any excess proceeds going to the Vanagon mailing list.
Any profits from list compilations go exclusively towards the management and operation of the Vanagon mailing list and vanagon mailing list web site.