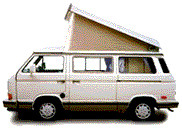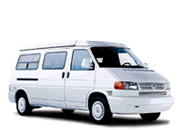 Date:

         

Tue, 4 Apr 2000 12:33:04 -0400




Reply-To:

     

David Beierl <dbeierl@IBM.NET>




Sender:

       

Vanagon Mailing List <vanagon@gerry.vanagon.com>




From:

         David Beierl <dbeierl@IBM.NET>


Subject:

      

Re: Propane:  N. Am to Euro adaptors


 


In-Reply-To:

  

<13CA2DD3C96@msvu1.msvu.ca>




Content-Type:

 

text/plain; charset="us-ascii"; format=flowed


At 11:50 4/4/2000, Malcolm Stebbins wrote:
>I will be shipping my Canadian Westy to Europe (then on to Egypt).Before
>leaving Canada I plan to remove the Westy propane tank due to CDN-Euro
>hook-up incompatibility problems.



When my beast was in Edzell, Scotland, they used to get propane from a taxi
company in Arbroath that used LP for their vehicles.  Also, it was
delivered (in Germany) with a pamphlet listing propane sources throughout
Europe (not a very thick pamphlet, I might add).  Obviously those
facilities were able to talk to the 1 3/4" Acme fitting.  You might want to
do some further checking...



david
David Beierl - Providence, RI
  http://pws.prserv.net/synergy/Vanagon/
'84 Westy "Dutiful Passage"
'85 GL "Poor Relation"

---
Back to: Top of message | Previous page | Main VANAGON page
---
Please note - During the past 17 years of operation, several gigabytes of Vanagon mail messages have been archived. Searching the entire collection will take up to five minutes to complete. Please be patient!

---
Return to the archives @ gerry.vanagon.com
---
The vanagon mailing list archives are copyright (c) 1994-2011, and may not be reproduced without the express written permission of the list administrators. Posting messages to this mailing list grants a license to the mailing list administrators to reproduce the message in a compilation, either printed or electronic. All compilations will be not-for-profit, with any excess proceeds going to the Vanagon mailing list.
Any profits from list compilations go exclusively towards the management and operation of the Vanagon mailing list and vanagon mailing list web site.