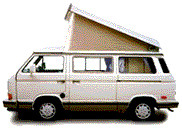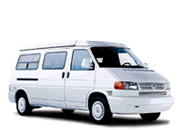 Date:

         

Wed, 5 Apr 2000 19:17:00 -0500




Reply-To:

     

Jeff Taberski <jeff@TABERSKI.COM>




Sender:

       

Vanagon Mailing List <vanagon@gerry.vanagon.com>




From:

         Jeff Taberski <jeff@TABERSKI.COM>


Subject:

      

NHTSA recall link and tech.vw.com link




Content-type:

 

text/plain; charset="US-ASCII"





There has been some interest in recalls lately, so here's some info.



National Highway Safety Adminstration (recall information back to ~1960s):
http://www.nhtsa.dot.gov/cars/problems/recalls/recall_links.html



Also of interest:
Volkswagen Electronic Technical Service Information:
http://tech.vw.com



I gather that the tech.vw.com site is not widely known since there is not a
link (that I know of) from VW's main site.  I only recently have heard of
it.  It contains Campaign Circulars (Recalls), Service Circulars, and
Technical Bulletins for what looks like the last 5-10 model years.  This may
not help Vanagon owners, but it looks like quite a few of us have later
model Audi or Volkswagen vehicles in addition to our Vanagons.  I, for one,
find it very nice to be able to read the same technical service bulletin or
recall bulletin that the technician reads before my '99 Jetta goes in for a
recall or known problem.



Hope this helps someone.



_Jeff T.

---
Back to: Top of message | Previous page | Main VANAGON page
---
Please note - During the past 17 years of operation, several gigabytes of Vanagon mail messages have been archived. Searching the entire collection will take up to five minutes to complete. Please be patient!

---
Return to the archives @ gerry.vanagon.com
---
The vanagon mailing list archives are copyright (c) 1994-2011, and may not be reproduced without the express written permission of the list administrators. Posting messages to this mailing list grants a license to the mailing list administrators to reproduce the message in a compilation, either printed or electronic. All compilations will be not-for-profit, with any excess proceeds going to the Vanagon mailing list.
Any profits from list compilations go exclusively towards the management and operation of the Vanagon mailing list and vanagon mailing list web site.