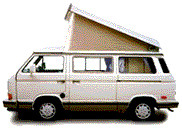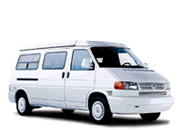 Date:

         

Fri, 7 Apr 2000 04:05:12 -0400




Reply-To:

     

David Beierl <dbeierl@IBM.NET>




Sender:

       

Vanagon Mailing List <vanagon@gerry.vanagon.com>




From:

         David Beierl <dbeierl@IBM.NET>


Subject:

      

Re: Box behind/below driver seat.


 


In-Reply-To:

  

<38EB64B6.D93E0E00@cobaltgroup.com>




Content-Type:

 

text/plain; charset="us-ascii"; format=flowed


At 12:07 4/5/2000, Stuart MacMillan wrote:
>David, adjust your parking brake cable so your handle doesn't come up so
>far, you really don't want to be camping without it engaged, who knows
>where you might end up!



It's adjusted in spec -- it says right in the camper manual to release the
handbrake before swiveling the seat.  You can apply it again afterwards,
though it's a bit awkward.  But with only the two of us we don't have
enough need for it to be worth even a small effort.  We just dump gear in
it and use the other one for an easy chair.



:)
d
David Beierl - Providence, RI
  http://pws.prserv.net/synergy/Vanagon/
'84 Westy "Dutiful Passage"
'85 GL "Poor Relation"

---
Back to: Top of message | Previous page | Main VANAGON page
---
Please note - During the past 17 years of operation, several gigabytes of Vanagon mail messages have been archived. Searching the entire collection will take up to five minutes to complete. Please be patient!

---
Return to the archives @ gerry.vanagon.com
---
The vanagon mailing list archives are copyright (c) 1994-2011, and may not be reproduced without the express written permission of the list administrators. Posting messages to this mailing list grants a license to the mailing list administrators to reproduce the message in a compilation, either printed or electronic. All compilations will be not-for-profit, with any excess proceeds going to the Vanagon mailing list.
Any profits from list compilations go exclusively towards the management and operation of the Vanagon mailing list and vanagon mailing list web site.