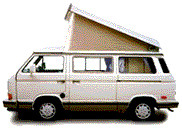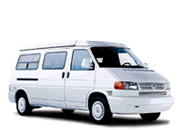 Date:

         

Sat, 1 Apr 2000 20:11:16 -0700




Reply-To:

     

Karl Wolz <wolzphoto@WORLDNET.ATT.NET>




Sender:

       

Vanagon Mailing List <vanagon@gerry.vanagon.com>




From:

         Karl Wolz <wolzphoto@WORLDNET.ATT.NET>


Subject:

      Re: lights dim since 6 volt conversion
 


My transmission went cross country and the only thing wired was ME!



Karl Wolz



----- Original Message -----
From: "David Beierl" <dbeierl@IBM.NET>
To: <vanagon@GERRY.VANAGON.COM>
Sent: Saturday, April 01, 2000 1:37 PM
Subject: Re: lights dim since 6 volt conversion






> At 13:48 4/1/2000, Jeffrey R wrote:
> >After completing most of the conversion to change my 83.5 Westfalia from
12
> >volt to 6 volt I have run into several problems.
>
> The lights are probably dim because you forgot to double up every wire in
> the vehicle.  Ya wanna run half the voltage, you're gonna need twice the
> copper (which is why the cross-country transmission lines run at ?not sure
> -- think they may be up close to a megavolt by now).
>
> :)
> d
>
> David Beierl - Providence, RI
>   http://pws.prserv.net/synergy/Vanagon/
> '84 Westy "Dutiful Passage"
> '85 GL "Poor Relation"

---
Back to: Top of message | Previous page | Main VANAGON page
---
Please note - During the past 17 years of operation, several gigabytes of Vanagon mail messages have been archived. Searching the entire collection will take up to five minutes to complete. Please be patient!

---
Return to the archives @ gerry.vanagon.com
---
The vanagon mailing list archives are copyright (c) 1994-2011, and may not be reproduced without the express written permission of the list administrators. Posting messages to this mailing list grants a license to the mailing list administrators to reproduce the message in a compilation, either printed or electronic. All compilations will be not-for-profit, with any excess proceeds going to the Vanagon mailing list.
Any profits from list compilations go exclusively towards the management and operation of the Vanagon mailing list and vanagon mailing list web site.