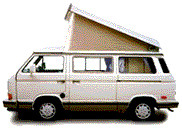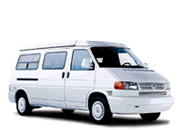 Date:

         

Mon, 8 Jan 2001 19:51:34 EST




Reply-To:

     

BenTbtstr8@AOL.COM




Sender:

       

Vanagon Mailing List <vanagon@gerry.vanagon.com>




From:

         Benjamin Tan <BenTbtstr8@AOL.COM>


Subject:

      Re: How much is a 68 Single cab worth
 


Content-Type:

 

text/plain; charset="US-ASCII"





Values depend on what part of the world you're in. You didn't say where you
or the vehicle is located. I saw a red single cab at Bug-O-Rama in Sacramento
last summer. Freshly painted but missing gates for $3000. There was a 67
Double Cab in need of body work just sold for $2500 in SF. A 57 single cab in
reasonably good shape just sold in San Jose for $1500.



These vehicles are probably more common outside the US. That usually means
they are cheaper in those areas. Supply and demand, you know. You might also
try the Type 2 list or SOTO for advice. They are likely to run into these
things more.



Hope that helps a little.



BenT
San Francisco.

---
Back to: Top of message | Previous page | Main VANAGON page
---
Please note - During the past 17 years of operation, several gigabytes of Vanagon mail messages have been archived. Searching the entire collection will take up to five minutes to complete. Please be patient!

---
Return to the archives @ gerry.vanagon.com
---
The vanagon mailing list archives are copyright (c) 1994-2011, and may not be reproduced without the express written permission of the list administrators. Posting messages to this mailing list grants a license to the mailing list administrators to reproduce the message in a compilation, either printed or electronic. All compilations will be not-for-profit, with any excess proceeds going to the Vanagon mailing list.
Any profits from list compilations go exclusively towards the management and operation of the Vanagon mailing list and vanagon mailing list web site.