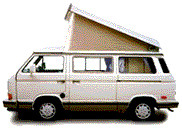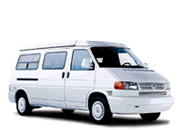 Date:

         

Sat, 13 Jan 2001 16:31:48 -0600




Reply-To:

     

Larry Alofs <lalofs@ENTERACT.COM>




Sender:

       

Vanagon Mailing List <vanagon@gerry.vanagon.com>




From:

         Larry Alofs <lalofs@ENTERACT.COM>


Subject:

      Re: strange intermittent engine miss
 


Content-Type:

 

text/plain; charset=us-ascii





David Luddy wrote:



> hello,
> While driving up the PA turnpike last night, the engine ('86 2.1) started
> to miss.
> temperature fine.
> oil fine.
> I putt-putted into the Allentown rest-stop. The idle surged between stall
> and 1000rpm.
> I shut the engine down and unloaded the rear cargo,opened up the engine
> access and did some preliminary checks.
> Found nothing obvious pulled off or leaking. I hooked up the Digitool
> (thanks Darrell !) every thing fine.
> Sooooo....
> we did our pee stop and continued north on 476.
> Running great for about 30 miles... then it starts missing again.
> made it to Tunkannock, shut down, fueled up with that 5th tank feeling
> petrol from Texaco (I've got about a 100 tank feeling... pretty boring, I
> prefer the feeling from a fifth of Glenlivet much better!)
> drove off on the final 60 miles and it runs fine the rest of the way.
> could the hot exhaust from the leak (right by #3 cyl) be heating up the
> injectors causing them to fail?
> Both times, after shutting the engine down for ten minutes, it ran fine for
> a quite a while afterword.
> so... gut feeling,
> injector bad?
> ignition fault?
>
>           David at the ranch for the weekend.(hating intermittent fault
> diagnosis)



Have you installed the capacitor fix at the AFM connector?

---
Back to: Top of message | Previous page | Main VANAGON page
---
Please note - During the past 17 years of operation, several gigabytes of Vanagon mail messages have been archived. Searching the entire collection will take up to five minutes to complete. Please be patient!

---
Return to the archives @ gerry.vanagon.com
---
The vanagon mailing list archives are copyright (c) 1994-2011, and may not be reproduced without the express written permission of the list administrators. Posting messages to this mailing list grants a license to the mailing list administrators to reproduce the message in a compilation, either printed or electronic. All compilations will be not-for-profit, with any excess proceeds going to the Vanagon mailing list.
Any profits from list compilations go exclusively towards the management and operation of the Vanagon mailing list and vanagon mailing list web site.