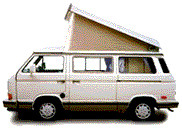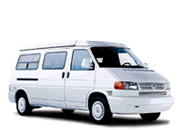 Date:

         

Wed, 11 Jul 2001 07:49:16 -0500




Reply-To:

     

wilden1@JUNO.COM




Sender:

       

Vanagon Mailing List <vanagon@gerry.vanagon.com>




From:

         Stan Wilder <wilden1@JUNO.COM>


Subject:

      

Bad overheating




Content-Type:

 

text/plain





Remember the thread yesterday of *Oil temp, safe or not?*
Well guys I figured it out.
The plunger on the oil preasure relief valve and spring slipped out of my
hands several times while I was re-inserting it back up into the cavity.
As nature demands the valve accidentially went back in upside down (the
solid top is heavier than the hollow botton).
The small control grove was not in the right position to allow bleeding
at high oil preasure and make minimal use of the filter and oil cooler.
So in effect; at highway speeds and a very nice new set of bearings I was
by-passing my oil cooler once the preassure reached that magic number
(what is the number?). I was showing as much as 5 BAR preasure at 2500
RPM on a cold engine and 3.5 BAR at 65 miles per hour at operating
temperature.
The only upside to all this is that the oil preasure was so high it saved
my engine (I also backed off and didn't question the gauge, letting the
oil temp settle at a safe range). If you can accept 260 Farenheit as
safe. Thats 130 Celsius.
Having had this experience once it wan't be necessary to make this
mistake again.
I failed to follow the old carpenters rule *Measure twice, cut once*.



Stan Wilder
83 Westfalia Air Cooled
________________________________________________________________
GET INTERNET ACCESS FROM JUNO!
Juno offers FREE or PREMIUM Internet access for less!
Join Juno today!  For your FREE software, visit:
http://dl.www.juno.com/get/tagj.

---
Back to: Top of message | Previous page | Main VANAGON page
---
Please note - During the past 17 years of operation, several gigabytes of Vanagon mail messages have been archived. Searching the entire collection will take up to five minutes to complete. Please be patient!

---
Return to the archives @ gerry.vanagon.com
---
The vanagon mailing list archives are copyright (c) 1994-2011, and may not be reproduced without the express written permission of the list administrators. Posting messages to this mailing list grants a license to the mailing list administrators to reproduce the message in a compilation, either printed or electronic. All compilations will be not-for-profit, with any excess proceeds going to the Vanagon mailing list.
Any profits from list compilations go exclusively towards the management and operation of the Vanagon mailing list and vanagon mailing list web site.