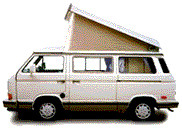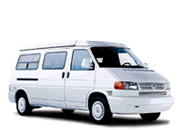 Date:

         

Thu, 29 Nov 2001 17:24:33 -0500




Reply-To:

     

David Beierl <dbeierl@ATTGLOBAL.NET>




Sender:

       

Vanagon Mailing List <vanagon@gerry.vanagon.com>




From:

         David Beierl <dbeierl@ATTGLOBAL.NET>


Subject:

      

Re: O2 sensor - wire repair?


 


In-Reply-To:

  

<20011129205845.97444.qmail@web14913.mail.yahoo.com>




Content-Type:

 

text/plain; charset="us-ascii"; format=flowed


At 03:58 PM 11/29/2001, van man wrote:
>My questions - how does one splice that type of wire
>together properly (imbedded green)?
>
>Since all I have left on the sensor side is the male
>and female connector, I cant tell how the green wire
>was orginally attached to the connector.  How should
>that duel green wire connect?



The green wire is coaxial-shielded cable.  You have to strip back the
shield far enough that it won't short out  the center conductor, then crimp
a terminal to the center wire.  On the '84s the green wire has a boot
covering a female spade connector -- the sensor also has a female connector
with a boot, and there is a double-male connector that mates with each of
the wires and seals up the boots.  One way or another you have to seal that
joint against weather, salt spray etc.



d






David Beierl - Providence, RI
  http://pws.prserv.net/synergy/Vanagon/
'84 Westy "Dutiful Passage"
'85 GL "Poor Relation"

---
Back to: Top of message | Previous page | Main VANAGON page
---
Please note - During the past 17 years of operation, several gigabytes of Vanagon mail messages have been archived. Searching the entire collection will take up to five minutes to complete. Please be patient!

---
Return to the archives @ gerry.vanagon.com
---
The vanagon mailing list archives are copyright (c) 1994-2011, and may not be reproduced without the express written permission of the list administrators. Posting messages to this mailing list grants a license to the mailing list administrators to reproduce the message in a compilation, either printed or electronic. All compilations will be not-for-profit, with any excess proceeds going to the Vanagon mailing list.
Any profits from list compilations go exclusively towards the management and operation of the Vanagon mailing list and vanagon mailing list web site.