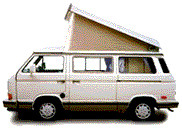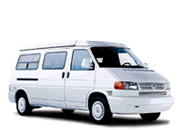 Date:

         

Thu, 29 Nov 2001 20:11:24 -0600




Reply-To:

     

Stan Wilder <wilden1@JUNO.COM>




Sender:

       

Vanagon Mailing List <vanagon@gerry.vanagon.com>




From:

         Stan Wilder <wilden1@JUNO.COM>


Subject:

      Re: e-bay oil pump dispute
 


Content-Type:

 

text/plain; charset=us-ascii





I got scrammed out of $78.00 back in July for a CD Burner that I bought
on *-bay. I found and organized about 18 of his other victims and we got
organized. Some were taken for as much as $1500.00 so it was worth our
efforts. We contacted *-bay and they monitored his actions, reported them
to the police in his home city, they kicked him off the same day the
police arrested him on about 12 cases of fraud. *-bay was instrumental in
getting this guy busted. The thief went to jail and I've had reports from
the Da's office about the progress of the case, He's definitely going to
do jail time and must make restitution.
*-Bay is a dangerous place for thieves.
Its a really great place to sell cheap Chinese crap at full retail prices
and that's completely legal.



Stan Wilder



On Thu, 29 Nov 2001 20:31:04 EST Ben T <BenTbtstr8@AOL.COM> writes:
> In a message dated 11/29/01 3:35:47 PM Pacific Standard Time,
> scott_s@discousa.com writes:
>
> <<  I am taking the view that the seller did not mean to misslead
> me.  For
> that
>  reason I would rather not publish their name, and try to work
> things out. >>
>
> Scott,
>
> It was easy enough to determine who the seller was by cross
> referencing. I'm
> sorry for prying but I had to see for myself.
>
> I looked the auction description over. I can see where it may cause
> some
> confusion. He says "oil pump" and makes no mention of any other
> parts (like
> the oil pickup). If I didn't know what the part number represented,
> I would
> assume that NOTHING else is included other than the pump itself.
> Guess I am
> saying that I do not see any intentional wrong doing unless the part
> number
> alone was intended to mislead.
>
> BTW, this seller is a listee as well IIRC.
>
> BenT
>
________________________________________________________________
GET INTERNET ACCESS FROM JUNO!
Juno offers FREE or PREMIUM Internet access for less!
Join Juno today!  For your FREE software, visit:
http://dl.www.juno.com/get/web/.

---
Back to: Top of message | Previous page | Main VANAGON page
---
Please note - During the past 17 years of operation, several gigabytes of Vanagon mail messages have been archived. Searching the entire collection will take up to five minutes to complete. Please be patient!

---
Return to the archives @ gerry.vanagon.com
---
The vanagon mailing list archives are copyright (c) 1994-2011, and may not be reproduced without the express written permission of the list administrators. Posting messages to this mailing list grants a license to the mailing list administrators to reproduce the message in a compilation, either printed or electronic. All compilations will be not-for-profit, with any excess proceeds going to the Vanagon mailing list.
Any profits from list compilations go exclusively towards the management and operation of the Vanagon mailing list and vanagon mailing list web site.