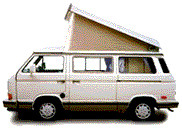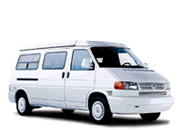 Date:

         

Wed, 21 May 2003 08:55:17 -0700




Reply-To:

     

Doktor Tim <doktortim@ROCKISLAND.COM>




Sender:

       

Vanagon Mailing List <vanagon@gerry.vanagon.com>




From:

         Doktor Tim <doktortim@ROCKISLAND.COM>


Subject:

      Re: HELP: REQ 1990 Vanagon Carat - Window Regulator


In-Reply-To:

  

<002001c31fa5$c35f1840$0501a8c0@jchasse>




Content-Type:

 

text/plain; charset="us-ascii"; format=flowed


You need to pull the door panel and confirm. Expect you will find a diagram
showing fasteners in the Bentley. Check with a dealer because there may be
an updated part called for. If you wish to DIY, make it possible by buying
the Bentley first. Now you are equipped with the best reference possible.
If you add the Haynes Manual and read what both say for a particular
procedure, you will attack the job with the confidence of knowing what to do.



This whole list is not a DIY substitute for the manuals, it is an
augmentation only. You will pay back the cost of all your tools and manuals
a 100 times if you DIY and get results, rather than $1000's of dollars of
hired pro labor.



At 07:32 AM 05/21/2003, you wrote:



>Have a 1990 Vanagon Carat....passenger side electric window has gone =
>bunk
>
>Window goes down fine but not up (leading me to believe it is the =
>regulator)
>
>Also any suggestions on do-it-yourself fixing as I would love to save on =
>labor and spend the money on other needed parts.

---
Back to: Top of message | Previous page | Main VANAGON page
---
Please note - During the past 17 years of operation, several gigabytes of Vanagon mail messages have been archived. Searching the entire collection will take up to five minutes to complete. Please be patient!

---
Return to the archives @ gerry.vanagon.com
---
The vanagon mailing list archives are copyright (c) 1994-2011, and may not be reproduced without the express written permission of the list administrators. Posting messages to this mailing list grants a license to the mailing list administrators to reproduce the message in a compilation, either printed or electronic. All compilations will be not-for-profit, with any excess proceeds going to the Vanagon mailing list.
Any profits from list compilations go exclusively towards the management and operation of the Vanagon mailing list and vanagon mailing list web site.