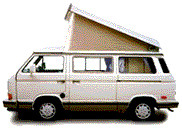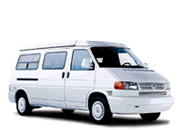 Date:

         

Thu, 16 Sep 2004 21:24:37 -0700




Reply-To:

     

Steve Young <sja_young@YAHOO.COM>




Sender:

       

Vanagon Mailing List <vanagon@gerry.vanagon.com>




From:

         

Steve Young <sja_young@YAHOO.COM>




Subject:

      Making a Vanagon Short Shift Adapter


Content-Type:

 

text/plain; charset=us-ascii


Hi All,



I'm not sure if this has been tried before. I've been looking at the short shift kit advertised on the Volkscafe home page.http://volkscafe.com/images/1030702019.jpg has an enlargement. I'm thinking of making a shim piece using the same technique that the chap here used to fix a saggy butt, http://www.knology.net/~vw/vanagon/sag/. With a a polyethylene chopping board in theory I could make something fairly tall so that it would be possible to have a longer gear stick and a shorter shift. I hope to give it a try in a couple of weeks for the sake of the experiment if nothing else. If anyone else has tried something similar I'd value hearing about their experience.



Cheers,



Steve






---------------------------------
Do you Yahoo!?
New and Improved Yahoo! Mail - 100MB free storage!

---
Back to: Top of message | Previous page | Main VANAGON page
---
Please note - During the past 17 years of operation, several gigabytes of Vanagon mail messages have been archived. Searching the entire collection will take up to five minutes to complete. Please be patient!

---
Return to the archives @ gerry.vanagon.com
---
The vanagon mailing list archives are copyright (c) 1994-2011, and may not be reproduced without the express written permission of the list administrators. Posting messages to this mailing list grants a license to the mailing list administrators to reproduce the message in a compilation, either printed or electronic. All compilations will be not-for-profit, with any excess proceeds going to the Vanagon mailing list.
Any profits from list compilations go exclusively towards the management and operation of the Vanagon mailing list and vanagon mailing list web site.