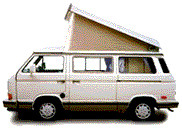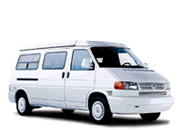 Date:

         

Mon, 27 Dec 2004 17:25:36 -0800




Reply-To:

     

jbange <hfinn@INGRATES.NET>




Sender:

       

Vanagon Mailing List <vanagon@gerry.vanagon.com>




From:

         jbange <hfinn@INGRATES.NET>


Subject:

      

Re: "Buyer BE Weir" of Go Westy Thick Skylight's / tearing your
              roof all to p...




In-Reply-To:

  

<000501c4ec75$92120600$e85f480c@home>




Content-Type:

 

text/plain; charset="us-ascii"; format=flowed


At 04:38 PM 12/27/2004, you wrote:
>TSG,
>
>Every so often those in the group that are educated in English but not
>manners choose to pick on someone who, for whatever reason, is not quite
>as literate as they.  A favorite target is Eric.  Don't let it get to
>you.



Sorry, meant no offense. Just found it interesting that all the words were
spelled right, while at the same time they were spelled wrong. I thought it
served as a good lesson to those who gripe about lack of spell-checking.
English is such a mess of non-phonetic spellings that it's best to just let
the bad spelling be.

---
Back to: Top of message | Previous page | Main VANAGON page
---
Please note - During the past 17 years of operation, several gigabytes of Vanagon mail messages have been archived. Searching the entire collection will take up to five minutes to complete. Please be patient!

---
Return to the archives @ gerry.vanagon.com
---
The vanagon mailing list archives are copyright (c) 1994-2011, and may not be reproduced without the express written permission of the list administrators. Posting messages to this mailing list grants a license to the mailing list administrators to reproduce the message in a compilation, either printed or electronic. All compilations will be not-for-profit, with any excess proceeds going to the Vanagon mailing list.
Any profits from list compilations go exclusively towards the management and operation of the Vanagon mailing list and vanagon mailing list web site.