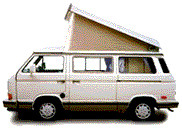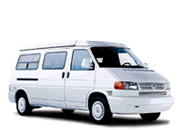 Date:

         

Sun, 26 Dec 2004 15:34:54 -0800




Reply-To:

     

jbange <hfinn@INGRATES.NET>




Sender:

       

Vanagon Mailing List <vanagon@gerry.vanagon.com>




From:

         jbange <hfinn@INGRATES.NET>


Subject:

      Re: V-Belt Pully Bolt


In-Reply-To:

  

<002801c4eb98$c422fc40$ef955f18@Winsor>




Content-Type:

 

text/plain; charset="us-ascii"; format=flowed


At 02:18 PM 12/26/2004, you wrote:
>Specifically, I don't have the means of anchoring the engine while I apply
>the required torque.    So I was thinking about splitting the case and
>just removing the crank with  the pulley still attached, and after it's
>out, take it over to a local machine shop and have them remove it.  Is
>that a reasonable approach?  Also, I have to ask this silly
>question  ........ is the bolt a standard left-hand thread to remove?  Any
>other suggestions?



I remember back when I was ten or eleven years old watching my father do
the clutch on his beetle and he had a five or six foot length of  angle
iron (it may even have been scavenged from a cheap metal bed frame) that
he'd drilled a couple holes in and bolted to the engine to keep it from
rolling over when cranking stuff on and off. I don't recall exactly where
he attached it, but I reckon one might be able to affix such a thing to the
transmission mounting points on a wasserboxer. Dunno if this is even a
workable approach here, but I figured I might as well throw the notion out
there...



John Bange
'90 Vanagon "Geldsauger"

---
Back to: Top of message | Previous page | Main VANAGON page
---
Please note - During the past 17 years of operation, several gigabytes of Vanagon mail messages have been archived. Searching the entire collection will take up to five minutes to complete. Please be patient!

---
Return to the archives @ gerry.vanagon.com
---
The vanagon mailing list archives are copyright (c) 1994-2011, and may not be reproduced without the express written permission of the list administrators. Posting messages to this mailing list grants a license to the mailing list administrators to reproduce the message in a compilation, either printed or electronic. All compilations will be not-for-profit, with any excess proceeds going to the Vanagon mailing list.
Any profits from list compilations go exclusively towards the management and operation of the Vanagon mailing list and vanagon mailing list web site.