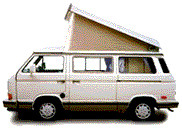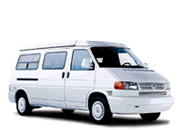 Date:

         

Mon, 27 Dec 2004 15:59:37 -0600




Reply-To:

     

wlail@OU.EDU




Sender:

       

Vanagon Mailing List <vanagon@gerry.vanagon.com>




From:

         Warren Lail <wlail@OU.EDU>


Subject:

      Re: Help! Massive oil leak from behind cooler (2.1)
 


Content-type:

 

text/plain; charset=us-ascii





Hi Matt,



I concur with others regarding the oil cooler seal, but I must say that my experience (though limited) with
replacing the oil cooler seal is that the job took me several hours.  It turned out to be more of a task than
I expected.  I'm sure if I had to do it again I could probably save time, but I had a devil of a time because
those short hoses going to the water pump kept me from getting in there to change that seal.  Got it done,
but not as easy as I thought it would be.



If I were nearby I would lend a hand!



Warren Lail
88 Westy "Billy Bones"



"So saying, the stranger backed along with me into the parlour and put me behind him in the corner so that we
were both hidden by the open door.  I was very uneasy and alarmed, as you may fancy, and it rather added to my
fears to observe that the stranger was certainly frightened himself.  He cleared the hilt of his cutlass and loosened
the blade in the sheath; and all the time we were waiting there he kept swallowing as if he felt a lump in his throat."

---
Back to: Top of message | Previous page | Main VANAGON page
---
Please note - During the past 17 years of operation, several gigabytes of Vanagon mail messages have been archived. Searching the entire collection will take up to five minutes to complete. Please be patient!

---
Return to the archives @ gerry.vanagon.com
---
The vanagon mailing list archives are copyright (c) 1994-2011, and may not be reproduced without the express written permission of the list administrators. Posting messages to this mailing list grants a license to the mailing list administrators to reproduce the message in a compilation, either printed or electronic. All compilations will be not-for-profit, with any excess proceeds going to the Vanagon mailing list.
Any profits from list compilations go exclusively towards the management and operation of the Vanagon mailing list and vanagon mailing list web site.