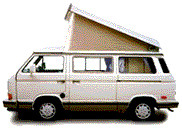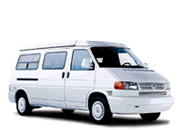 Date:

         

Mon, 27 Dec 2004 15:54:20 -0800




Reply-To:

     

jbange <hfinn@INGRATES.NET>




Sender:

       

Vanagon Mailing List <vanagon@gerry.vanagon.com>




From:

         jbange <hfinn@INGRATES.NET>


Subject:

      Re: "Buyer BE Weir" of Go Westy Thick Skylight's / tearing your
              roof all to p...


In-Reply-To:

  

<195.3555689b.2f01e07f@aol.com>




Content-Type:

 

text/plain; charset="us-ascii"; format=flowed


>ps, trev i am sorry the spell check didnt make it out before christmas..



Heh. Funny thing is, it almost looks like he DID deliver that spell
checker. All those misspelled words are actual words you'll find in the
dictionary. A "weir" is a small dam, "lode" is ore-bearing minerals,
etc.  The words all sound right-- they're just the wrong word. His message
serves as a good warning to those who think spell checkers are a panacea.



> >
> > Yes you are right skylight are designed to brake under lode
> > And if to much lode is placed on them thy will brake
> > The GO WESTY THICK SKYLIGHT"S will not brake exceeding
> > The lode factor thus tearing your roof all to peaces
> >
> >      "Buyer BE Weir"

---
Back to: Top of message | Previous page | Main VANAGON page
---
Please note - During the past 17 years of operation, several gigabytes of Vanagon mail messages have been archived. Searching the entire collection will take up to five minutes to complete. Please be patient!

---
Return to the archives @ gerry.vanagon.com
---
The vanagon mailing list archives are copyright (c) 1994-2011, and may not be reproduced without the express written permission of the list administrators. Posting messages to this mailing list grants a license to the mailing list administrators to reproduce the message in a compilation, either printed or electronic. All compilations will be not-for-profit, with any excess proceeds going to the Vanagon mailing list.
Any profits from list compilations go exclusively towards the management and operation of the Vanagon mailing list and vanagon mailing list web site.