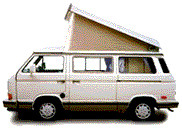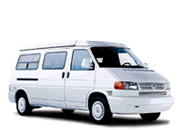 Date:

         

Tue, 28 Dec 2004 20:44:52 -0500




Reply-To:

     

Brian Wasson <briwasson@VERIZON.NET>




Sender:

       

Vanagon Mailing List <vanagon@gerry.vanagon.com>




From:

         

Brian Wasson <briwasson@VERIZON.NET>




Subject:

      Windshields: all years the same?


In-Reply-To:

  

<20041228183406.QFWT1872.mta004.verizon.net@gerry.vanagon.com>




Content-type:

 

text/plain; charset="US-ASCII"





Hi,



I need to get a new windshield sooner or later for my 88 Westy (not urgent,
but it does have a crack). Are windshields from all years interchangeable,
or do I need to get one from a later model to fit my 1988? Also, if anyone
in a reasonable distance from Philadelphia (a couple of hours) has a
windshield they want to get rid of , drop me a note.



Thanks,
Brian W.
Abington, Pa.

---
Back to: Top of message | Previous page | Main VANAGON page
---
Please note - During the past 17 years of operation, several gigabytes of Vanagon mail messages have been archived. Searching the entire collection will take up to five minutes to complete. Please be patient!

---
Return to the archives @ gerry.vanagon.com
---
The vanagon mailing list archives are copyright (c) 1994-2011, and may not be reproduced without the express written permission of the list administrators. Posting messages to this mailing list grants a license to the mailing list administrators to reproduce the message in a compilation, either printed or electronic. All compilations will be not-for-profit, with any excess proceeds going to the Vanagon mailing list.
Any profits from list compilations go exclusively towards the management and operation of the Vanagon mailing list and vanagon mailing list web site.