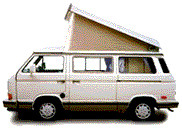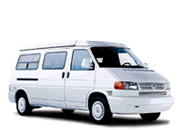 Date:

         

Wed, 22 Dec 2004 15:09:33 -0800




Reply-To:

     

Robert Fisher <refisher@MCHSI.COM>




Sender:

       

Vanagon Mailing List <vanagon@gerry.vanagon.com>




From:

         Robert Fisher <refisher@MCHSI.COM>


Subject:

      Re: Porsche engine mounting ring work on waterboxer?


Content-Type:

 

text/plain; format=flowed; charset="iso-8859-1";
              reply-type=original





Craig,
I get as intrigued by gadgets as the next guy, but I really think you're
over-thinking this thing. : )
$150 bucks for a u-shaped piece of steel? Put the money into yer van- or
better yet, take your woman to dinner; either way, you'll get more bang fer
yer buck.



Cya,
Robert
: )



----- Original Message -----
From: "Craig Oda" <craigoda@GMAIL.COM>
To: <vanagon@GERRY.VANAGON.COM>
Sent: Wednesday, December 22, 2004 2:46 PM
Subject: Porsche engine mounting ring work on waterboxer?






> Does anyone know if this rather sturdy looking engine mount ring for a
> universal engine stand will fit on a waterboxer?
>
> http://www.mainelycustombydesign.com/enginecomponents.htm#enginestand
>
> The description says it will work on Porsche 911/356 and VW air-cooled.
>
> Are the mounting studs for the VW air-cooled the same as for the
> waterboxer?

---
Back to: Top of message | Previous page | Main VANAGON page
---
Please note - During the past 17 years of operation, several gigabytes of Vanagon mail messages have been archived. Searching the entire collection will take up to five minutes to complete. Please be patient!

---
Return to the archives @ gerry.vanagon.com
---
The vanagon mailing list archives are copyright (c) 1994-2011, and may not be reproduced without the express written permission of the list administrators. Posting messages to this mailing list grants a license to the mailing list administrators to reproduce the message in a compilation, either printed or electronic. All compilations will be not-for-profit, with any excess proceeds going to the Vanagon mailing list.
Any profits from list compilations go exclusively towards the management and operation of the Vanagon mailing list and vanagon mailing list web site.