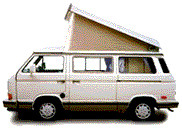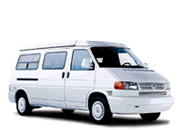 Date:

         

Mon, 16 May 2005 10:29:17 -0500




Reply-To:

     

wlail@OU.EDU




Sender:

       

Vanagon Mailing List <vanagon@gerry.vanagon.com>




From:

         Warren Lail <wlail@OU.EDU>


Subject:

      Re: problem(s) on the road, plus major good samaritan
 


Content-type:

 

text/plain; charset=us-ascii





Joy,



I had a very similar problem when I first installed my new engine last spring.  I drove with my O2 sensor unplugged for a trip to Santa Fe and on the way back I got the rich, low mileage, stalling problem you've described.  I reconnected my O2 sensor and that problem went away.  I don't know why it took it solong to surface.  Hope your problem is this simple.



There are three connectors for my O2 sensor; one is flat and two are round.   Just hook them up and see what happens.  If after driving for a while nothing improves, get out and switch them around.



Good luck.



Warren Lail
88 Westy "Billy Bones"

---
Back to: Top of message | Previous page | Main VANAGON page
---
Please note - During the past 17 years of operation, several gigabytes of Vanagon mail messages have been archived. Searching the entire collection will take up to five minutes to complete. Please be patient!

---
Return to the archives @ gerry.vanagon.com
---
The vanagon mailing list archives are copyright (c) 1994-2011, and may not be reproduced without the express written permission of the list administrators. Posting messages to this mailing list grants a license to the mailing list administrators to reproduce the message in a compilation, either printed or electronic. All compilations will be not-for-profit, with any excess proceeds going to the Vanagon mailing list.
Any profits from list compilations go exclusively towards the management and operation of the Vanagon mailing list and vanagon mailing list web site.