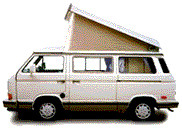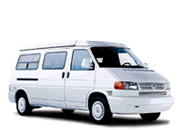 Date:

         

Fri, 4 Nov 2005 09:13:48 -0600




Reply-To:

     

Larry Alofs <lalofs@RCN.COM>




Sender:

       

Vanagon Mailing List <vanagon@gerry.vanagon.com>




From:

         Larry Alofs <lalofs@RCN.COM>


Subject:

      Re: Power Steering Pump Squeal


Content-Type:

 

text/plain; charset=us-ascii; format=flowed





George Goff wrote:



>In a message dated 11/3/05 10:45:06 PM, inua@CHARTER.NET writes:
>
><< If there are no other problems, and the bllt gets noisy again, just dress
>it with paraffin periodically. >>
>
>John,
>
>Isn't this just treating the symptom of a slipping belt and allowing it to
>slip without chattering?
>
>George
>
>
>
Hear, hear!



Why not use real belt dressing?



Personally, I've always felt that squealing at the end of steering
travel is just the vans way of telling you that you're trying to go too far.
Usually happens when the digiwife is at the wheel and I tell her to ease
off a little. :-)



Larry A.

---
Back to: Top of message | Previous page | Main VANAGON page
---
Please note - During the past 17 years of operation, several gigabytes of Vanagon mail messages have been archived. Searching the entire collection will take up to five minutes to complete. Please be patient!

---
Return to the archives @ gerry.vanagon.com
---
The vanagon mailing list archives are copyright (c) 1994-2011, and may not be reproduced without the express written permission of the list administrators. Posting messages to this mailing list grants a license to the mailing list administrators to reproduce the message in a compilation, either printed or electronic. All compilations will be not-for-profit, with any excess proceeds going to the Vanagon mailing list.
Any profits from list compilations go exclusively towards the management and operation of the Vanagon mailing list and vanagon mailing list web site.