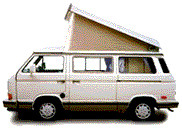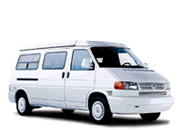 Date:

         

Sat, 5 Nov 2005 08:48:12 -0700




Reply-To:

     

ScotiaWesty <ScotiaWesty@ADELPHIA.NET>




Sender:

       

Vanagon Mailing List <vanagon@gerry.vanagon.com>




From:

         ScotiaWesty <ScotiaWesty@ADELPHIA.NET>


Subject:

      alt light stays on after a cold start


Content-Type:

 

text/plain; charset="iso-8859-1"





All:



Thank you for the suggestions regarding the rapid depletion of the new
battery in the van.  I am in the middle of trouble shooting it and in the
meantime I put my trickle charger on it.  Surprisingly, I found the +ve
connection at the post had slacked off quite a bit, so I tightened it right
up - that's not good for starting.



So, along this line of thought I'd like to describe something else going on
with the van that may be related to the battery prob.  When I start the van
cold, the battery light (alt. light) comes on with ignition and stays on
after start.  It stays on until I goose the gas pedal a bit.  Then it goes
out.  I drive off, the van warms up and every start thereafter the alt light
pops off as soon as the engine starts.  This has been going on for about two
years and has not caused me any grief (or has it....).  I have thought all
along that it was a sticky electrical relay.  Now I think differently - I'm
thinking sticky alternator or something.  Thoughts?



Dan



1986 Westy



Just past 80 000km (50 000 m) this summer.

---
Back to: Top of message | Previous page | Main VANAGON page
---
Please note - During the past 17 years of operation, several gigabytes of Vanagon mail messages have been archived. Searching the entire collection will take up to five minutes to complete. Please be patient!

---
Return to the archives @ gerry.vanagon.com
---
The vanagon mailing list archives are copyright (c) 1994-2011, and may not be reproduced without the express written permission of the list administrators. Posting messages to this mailing list grants a license to the mailing list administrators to reproduce the message in a compilation, either printed or electronic. All compilations will be not-for-profit, with any excess proceeds going to the Vanagon mailing list.
Any profits from list compilations go exclusively towards the management and operation of the Vanagon mailing list and vanagon mailing list web site.