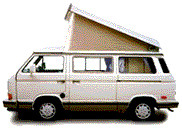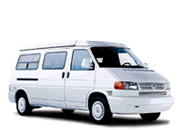 Date:

         

Sat, 5 Nov 2005 13:42:50 -0700




Reply-To:

     

Bob Stevens <mtbiker62@HOTMAIL.COM>




Sender:

       

Vanagon Mailing List <vanagon@gerry.vanagon.com>




From:

         Bob Stevens <mtbiker62@HOTMAIL.COM>


Subject:

      Re: water tank winterization


Content-Type:

 

text/plain; charset="iso-8859-1"





Maggie said:
"I'm curious if there is something to put in my water holding tank to
keep it from freezing? Or should I just drain it for the winter?"



I camp year-round too so I just drain it well, let it air out on the return
trip by leaving the drain cap off the tank while driving home. I have used
everclear in it a couple times to be sure it has no "bugs". When I've done
that I filled the tank almost full, put the pint of everclear in, ran the
faucet pump to fill that line, left the system "charged" for a few days,
then drained everything. Pretty easy to flush that out by rinsing the inside
of the tank with the hose, then running the faucet a little. I've never
noticed an alcohol taste after that process, but have only done it a couple
times in all the years I've owned a Westy.
my $0.02...
Bob Stevens
'87 Westy Syncro
"Passion Fruit"

---
Back to: Top of message | Previous page | Main VANAGON page
---
Please note - During the past 17 years of operation, several gigabytes of Vanagon mail messages have been archived. Searching the entire collection will take up to five minutes to complete. Please be patient!

---
Return to the archives @ gerry.vanagon.com
---
The vanagon mailing list archives are copyright (c) 1994-2011, and may not be reproduced without the express written permission of the list administrators. Posting messages to this mailing list grants a license to the mailing list administrators to reproduce the message in a compilation, either printed or electronic. All compilations will be not-for-profit, with any excess proceeds going to the Vanagon mailing list.
Any profits from list compilations go exclusively towards the management and operation of the Vanagon mailing list and vanagon mailing list web site.