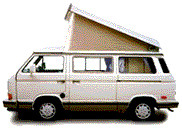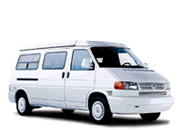 Date:

         

Mon, 7 Nov 2005 10:16:42 -0500




Reply-To:

     

Roger Sisler <rogersisler2000@YAHOO.COM>




Sender:

       

Vanagon Mailing List <vanagon@gerry.vanagon.com>




From:

         Roger Sisler <rogersisler2000@YAHOO.COM>


Subject:

      Re: Help diagnose Cinco


Here is how I would adjust the engine to install the dist.Loosen the spark
plugs so the engine will turn over easily.Remove the #1 spark plug.This is
by the AFM. Next , I would use a socket on the alt nut at the pully to turn
the engine over.Turn the engine over till you can just start to feel
compression at the number 1 spark plug hole. This ,with your finger in that
spark plug hole to block the air to get commpression.So now you know that
you are on the compression stroke for the #1 piston.Stick a screw driver
into the cylinder till it reaches the top of the piston.Now, continue to
turn the pully till the sacrew driver stops moving out of the cyl. The
piston is at the top of its stroke.Stop, cause you are now at TDC for
cyl#1.Now install the distributor with the rotor jpointing at cyl#1 on the
dist cap.I think the dist can only go in two ways.Right on , or 180 degrees
off.Make sure that the dist. vacuum advance and mechanical advance is not
binding.That they are at the non running position.Do you have the proper
rotor?

---
Back to: Top of message | Previous page | Main VANAGON page
---
Please note - During the past 17 years of operation, several gigabytes of Vanagon mail messages have been archived. Searching the entire collection will take up to five minutes to complete. Please be patient!

---
Return to the archives @ gerry.vanagon.com
---
The vanagon mailing list archives are copyright (c) 1994-2011, and may not be reproduced without the express written permission of the list administrators. Posting messages to this mailing list grants a license to the mailing list administrators to reproduce the message in a compilation, either printed or electronic. All compilations will be not-for-profit, with any excess proceeds going to the Vanagon mailing list.
Any profits from list compilations go exclusively towards the management and operation of the Vanagon mailing list and vanagon mailing list web site.