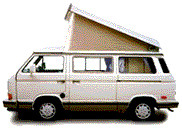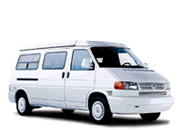 Date:

         

Mon, 10 Jul 2006 11:23:53 -0700




Reply-To:

     

Michael Diehr <md03@XOCHI.COM>




Sender:

       

Vanagon Mailing List <vanagon@gerry.vanagon.com>




From:

         

Michael Diehr <md03@XOCHI.COM>




Subject:

      

Wont crank if voltage <= 12.0




Content-Type:

 

text/plain; charset=US-ASCII; delsp=yes; format=flowed





My 85 vanagon has developed a problem where the engine won't crank at
all when the starter battery voltage has dropped to about 1/2 charge
or around 12.0 volts.   When you turn the key, there is a "click" and
you can hear the voltage drop a little, but the starter doesn't move
at all.  I've verified this behavior with two different batteries,
and checked all the battery connections.



Is this a known failure mode of the starter or starter solenoid?



Thanks!

---
Back to: Top of message | Previous page | Main VANAGON page
---
Please note - During the past 17 years of operation, several gigabytes of Vanagon mail messages have been archived. Searching the entire collection will take up to five minutes to complete. Please be patient!

---
Return to the archives @ gerry.vanagon.com
---
The vanagon mailing list archives are copyright (c) 1994-2011, and may not be reproduced without the express written permission of the list administrators. Posting messages to this mailing list grants a license to the mailing list administrators to reproduce the message in a compilation, either printed or electronic. All compilations will be not-for-profit, with any excess proceeds going to the Vanagon mailing list.
Any profits from list compilations go exclusively towards the management and operation of the Vanagon mailing list and vanagon mailing list web site.