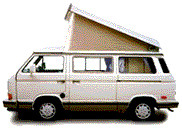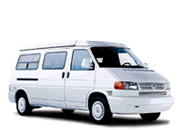 Date:

         

Tue, 11 Jul 2006 12:20:24 -0600




Reply-To:

     

"John Connolly, Aircooled.Net" <john@AIRCOOLED.NET>




Sender:

       

Vanagon Mailing List <vanagon@gerry.vanagon.com>




From:

         "John Connolly, Aircooled.Net" <john@AIRCOOLED.NET>


Subject:

      Re: Problems with shipping, vendor
 


Content-Type:

 

text/plain; charset="iso-8859-1"





I've seen it all.



We used to allow shipping on customer's UPS accounts until some wiseguy
decided to claim that a package we shipped him wasn't theirs. I suppose we
randomly ship packages to strangers? Of course UPS doesn't give a squat. END
OF DOING THIS. That's why we do not do it, other stores may have their own
reasons (it is a PITA among other things).



@$$hole customers are the cause of almost every rule we have, some are
seemingly unreasonable. In the past we gave customers the benefit of the
doubt, and have had to become nazis on our rules because of people taking
advantage.



If you do not like the rules, order from elswhere, simple!



John
Aircooled.Net Inc.

---
Back to: Top of message | Previous page | Main VANAGON page
---
Please note - During the past 17 years of operation, several gigabytes of Vanagon mail messages have been archived. Searching the entire collection will take up to five minutes to complete. Please be patient!

---
Return to the archives @ gerry.vanagon.com
---
The vanagon mailing list archives are copyright (c) 1994-2011, and may not be reproduced without the express written permission of the list administrators. Posting messages to this mailing list grants a license to the mailing list administrators to reproduce the message in a compilation, either printed or electronic. All compilations will be not-for-profit, with any excess proceeds going to the Vanagon mailing list.
Any profits from list compilations go exclusively towards the management and operation of the Vanagon mailing list and vanagon mailing list web site.