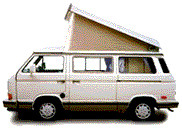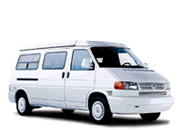 Date:

         

Sun, 11 Jan 2009 20:35:42 -0500




Reply-To:

     

Mike S <mikes@FLATSURFACE.COM>




Sender:

       

Vanagon Mailing List <vanagon@gerry.vanagon.com>




From:

         Mike S <mikes@FLATSURFACE.COM>


Subject:

      Re: Howto: make your own searchable vanagon archives
 


In-Reply-To:

  

<91c8f9760901111548w13f36e81l7145ce2f17bbe834@mail.gmail.co m>




Content-Type:

 

text/plain; charset="us-ascii"; format=flowed


At 06:48 PM 1/11/2009, pickle vanagon wrote...
>I converted to mbox using a perl script.  I found one which worked
>okay to
>begin with, but had to rewrite some of it because of various problems
>(including the weird addresses you mention.)  When you import the mbox
>file,
>you will notice that there are a few messages from "foo@bar", this is
>a
>standin address when there was no address in the original listserv
>file.



I did something similar, but still got a lot of messages rejected by
formail (or maybe it was procmail), because of bad headers. Did you do
a sanity check/fix on dates, too? There were quite a few messages dated
prior to the start of the list in 4/1994.

---
Back to: Top of message | Previous page | Main VANAGON page
---
Please note - During the past 17 years of operation, several gigabytes of Vanagon mail messages have been archived. Searching the entire collection will take up to five minutes to complete. Please be patient!

---
Return to the archives @ gerry.vanagon.com
---
The vanagon mailing list archives are copyright (c) 1994-2011, and may not be reproduced without the express written permission of the list administrators. Posting messages to this mailing list grants a license to the mailing list administrators to reproduce the message in a compilation, either printed or electronic. All compilations will be not-for-profit, with any excess proceeds going to the Vanagon mailing list.
Any profits from list compilations go exclusively towards the management and operation of the Vanagon mailing list and vanagon mailing list web site.