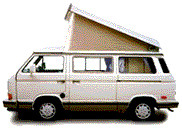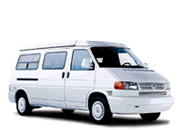 Date:

         

Fri, 9 Jan 2009 20:22:44 -0800




Reply-To:

     

Trooz <trooz@ROADRUNNER.COM>




Sender:

       

Vanagon Mailing List <vanagon@gerry.vanagon.com>




From:

         

Trooz <trooz@ROADRUNNER.COM>




Subject:

      Re: NVC at all (computer question)


In-Reply-To:

  

<94EF9034-A90B-4E64-A83A-7894C4E634E5@oddstray.com>




Content-Type:

 

text/plain; charset="us-ascii"





 I agree.  A subscription to the CIAC bulletins
http://www.ciac.org/ciac/bulletins.html will show that Apple folks can be a
little disingenuous about how virus or malicious code free they are.



Bob
'90 Westy



> -----Original Message-----
> From: Vanagon Mailing List [mailto:vanagon@gerry.vanagon.com]
> On Behalf Of B
> Sent: Friday, January 09, 2009 7:48 PM
> To: vanagon@GERRY.VANAGON.COM
> Subject: Re: NVC at all (computer question)
>
> Eeek!   Don't get complacent with a Mac.  I'm an old enough crone to
> remember when Apple machines were the target for all the nasty stuff.
> Mischief follows market share.   Currently Apple is gaining in market
> share (that may change with the release of Windows 7 which, I've read,
> is what Vista [spit!] should have been).
>
> Thanks for the review of the pay versus free versions.  I'll consider
> upgrading, because I do use and value all three of these apps.
>
>
> B&S
> '87 Westy 'Esmerelda Blanc'
> SoCal
>
>
>
> On Jan 9, 2009, at 9:16 AM, craig cowan wrote:
>
> > I didn't want to say it....
> > But i agree "Get a mac".
> >
> > AVG is a really great free antivirus program.
> > Adaware and Spybot are good as well. In general all of these
> > programs are
> > exponentially nicer if you pay for them rather than the free copy.

---
Back to: Top of message | Previous page | Main VANAGON page
---
Please note - During the past 17 years of operation, several gigabytes of Vanagon mail messages have been archived. Searching the entire collection will take up to five minutes to complete. Please be patient!

---
Return to the archives @ gerry.vanagon.com
---
The vanagon mailing list archives are copyright (c) 1994-2011, and may not be reproduced without the express written permission of the list administrators. Posting messages to this mailing list grants a license to the mailing list administrators to reproduce the message in a compilation, either printed or electronic. All compilations will be not-for-profit, with any excess proceeds going to the Vanagon mailing list.
Any profits from list compilations go exclusively towards the management and operation of the Vanagon mailing list and vanagon mailing list web site.