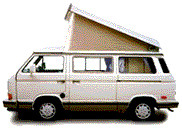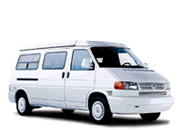 Date:

         

Mon, 12 Jan 2009 08:39:27 -0500




Reply-To:

     

Chris S <szpejankowski@GMAIL.COM>




Sender:

       

Vanagon Mailing List <vanagon@gerry.vanagon.com>




From:

         Chris S <szpejankowski@GMAIL.COM>


Subject:

      Re: Alas...A Good Moderator is Hard to find or Vice Versa
 


In-Reply-To:

  

<eccfedcc0901111801p2189a216k1cfe4f849ce5779c@mail.gmail.com>




Content-Type:

 

text/plain; charset=UTF-8





As relevant Vanagon content dwindles so will number of list
subscribers. We are at risk of turning the Vanagon list into the
Van-a-gone list. That would be unfortunate since the level of
technical knowledge here is a bit higher than certain alternative
forums.



On 1/11/09, Michael Sullivan <sandwichhead@gmail.com> wrote:
> Sorry to post this comment as I am a proponent of free speech, BUT it seems
> that there are no restraints to this list lately in regards to off-topic
> posts and continuation of said posts after Fryday. I feel like my delete key
> is getting worn out. I know that I have had a couple of previous off-topic
> posts, but this is getting ridiculous.  All off-topic posts should be
> pmailed or chat!.  Nothing else positive to say. Sincerely,
>
> BTW-Little closing quotes are reallllly annoying.
>
> --
> Michael in San Antonio
> 91GL AT 'Gringo'
>



--
Sent from my mobile device



Chris S.
Disclaimer: "Death and serious injury may occur"

---
Back to: Top of message | Previous page | Main VANAGON page
---
Please note - During the past 17 years of operation, several gigabytes of Vanagon mail messages have been archived. Searching the entire collection will take up to five minutes to complete. Please be patient!

---
Return to the archives @ gerry.vanagon.com
---
The vanagon mailing list archives are copyright (c) 1994-2011, and may not be reproduced without the express written permission of the list administrators. Posting messages to this mailing list grants a license to the mailing list administrators to reproduce the message in a compilation, either printed or electronic. All compilations will be not-for-profit, with any excess proceeds going to the Vanagon mailing list.
Any profits from list compilations go exclusively towards the management and operation of the Vanagon mailing list and vanagon mailing list web site.