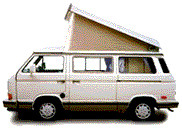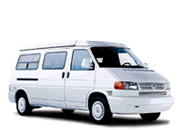 Date:

         

Tue, 13 Jan 2009 14:19:23 -0800




Reply-To:

     

Scott Daniel - Turbovans <scottdaniel@TURBOVANS.COM>




Sender:

       

Vanagon Mailing List <vanagon@gerry.vanagon.com>




From:

         Scott Daniel - Turbovans <scottdaniel@TURBOVANS.COM>


Subject:

      

Re: Clutch reservoir


 


Content-Type:

 

text/plain; format=flowed; charset="iso-8859-1";
              reply-type=original





just look on the right side of the brake master cylinder res........
and you'll see the hose that supplies fluid to the clutch master cylinder
there.
i.e. .......it's the same, and 'the only' reservoir there is on the vanagon
for clutch and brake hydraulic fluids.






----- Original Message -----
From: "Ron Toby" <ronkat81@YAHOO.COM>
To: <vanagon@GERRY.VANAGON.COM>
Sent: Tuesday, January 13, 2009 11:38 AM
Subject: Clutch reservoir






Hey Guys. . . Does anyone know where the clutch reservoir is on a 1985
Vanagon? Does it pull off of the brake fluid reservoir? I need to bleed it
and can't find it for anything. . .Help!!!!!!

---
Back to: Top of message | Previous page | Main VANAGON page
---
Please note - During the past 17 years of operation, several gigabytes of Vanagon mail messages have been archived. Searching the entire collection will take up to five minutes to complete. Please be patient!

---
Return to the archives @ gerry.vanagon.com
---
The vanagon mailing list archives are copyright (c) 1994-2011, and may not be reproduced without the express written permission of the list administrators. Posting messages to this mailing list grants a license to the mailing list administrators to reproduce the message in a compilation, either printed or electronic. All compilations will be not-for-profit, with any excess proceeds going to the Vanagon mailing list.
Any profits from list compilations go exclusively towards the management and operation of the Vanagon mailing list and vanagon mailing list web site.