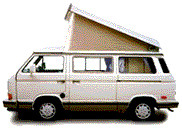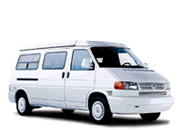 Date:

         

Wed, 14 Jan 2009 20:07:06 -0500




Reply-To:

     

David Beierl <dbeierl@ATTGLOBAL.NET>




Sender:

       

Vanagon Mailing List <vanagon@gerry.vanagon.com>




From:

         David Beierl <dbeierl@ATTGLOBAL.NET>


Subject:

      

Re: Vanagon List Moderator


 


In-Reply-To:

  

<ccafde090901141304m51828c50n475d3c8b50b80824@mail.gmail.co m>




Content-Type:

 

text/plain; charset="us-ascii"; format=flowed


At 04:04 PM 1/14/2009, BenT Syncro wrote:
>Hmmm. I post some of my spares for sale often at less than what I
>paid for them. Then occasionally post for my friend who owns a shop
>nearby often for less than what you can get them elsewhere. I post
>about Van-O-Rama (cost of event usually paid by me) & Burning Van
>(well we know what happens here)... I hope you are not confusing my
>webpage Vanagon Cafe with Peter's highly commercial Van-Cafe.



Perhaps I was.  I agree, that's well on the near side of what I would
consider the line.  Chris J is on the near side too, I guess.  Must
have been feeling picky just then.  Just now, having Seen my Name in
Print, I'm running scared, and you make pretty good cover. <g>



d






--
David Beierl - Providence RI USA -- http://pws.prserv.net/synergy/Vanagon/
'84 Westy "Dutiful Passage," '85 GL "Poor Relation"

---
Back to: Top of message | Previous page | Main VANAGON page
---
Please note - During the past 17 years of operation, several gigabytes of Vanagon mail messages have been archived. Searching the entire collection will take up to five minutes to complete. Please be patient!

---
Return to the archives @ gerry.vanagon.com
---
The vanagon mailing list archives are copyright (c) 1994-2011, and may not be reproduced without the express written permission of the list administrators. Posting messages to this mailing list grants a license to the mailing list administrators to reproduce the message in a compilation, either printed or electronic. All compilations will be not-for-profit, with any excess proceeds going to the Vanagon mailing list.
Any profits from list compilations go exclusively towards the management and operation of the Vanagon mailing list and vanagon mailing list web site.