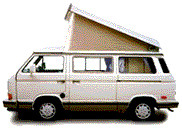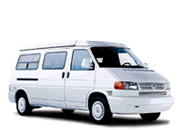 Date:

         

Wed, 14 Jan 2009 21:10:33 -0500




Reply-To:

     

David Beierl <dbeierl@ATTGLOBAL.NET>




Sender:

       

Vanagon Mailing List <vanagon@gerry.vanagon.com>




From:

         David Beierl <dbeierl@ATTGLOBAL.NET>


Subject:

      Re: Vanagon List Moderator-let's get things underway!
 


In-Reply-To:

  

<c9e.4494450b.369fed66@aol.com>




Content-Type:

 

text/plain; charset="us-ascii"; format=flowed


At 08:37 PM 1/14/2009, David Clarkson wrote:
>personally am not aware or informed of any existing charter or set of bylaws
>that pertain to the actual moderation process. Again, I speak potentially from
>my own ignorance. Lets begin from the beginning, so to speak and see if we
>can  proceed in an orderly manner to democratically elect a
>moderator with votes



Which raises a question I alluded vaguely to earlier as being at the
very heart of this discussion -- who, in the economic sense, actually
*owns* the list?  Who owns the hardware?  Who keeps the purse?  I
rather think it's time for a small group of interested parties to
have some serious discussion about this with Coyote and Tom.  And
likely sign some papers at some point.






--
David Beierl - Providence RI USA -- http://pws.prserv.net/synergy/Vanagon/
'84 Westy "Dutiful Passage," '85 GL "Poor Relation"

---
Back to: Top of message | Previous page | Main VANAGON page
---
Please note - During the past 17 years of operation, several gigabytes of Vanagon mail messages have been archived. Searching the entire collection will take up to five minutes to complete. Please be patient!

---
Return to the archives @ gerry.vanagon.com
---
The vanagon mailing list archives are copyright (c) 1994-2011, and may not be reproduced without the express written permission of the list administrators. Posting messages to this mailing list grants a license to the mailing list administrators to reproduce the message in a compilation, either printed or electronic. All compilations will be not-for-profit, with any excess proceeds going to the Vanagon mailing list.
Any profits from list compilations go exclusively towards the management and operation of the Vanagon mailing list and vanagon mailing list web site.