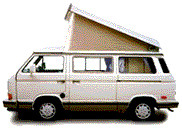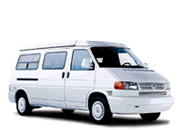 | | |
| --- | --- |
| Date:   | Wed, 14 Oct 2009 11:56:23 -0700 |
| Reply-To:   | David Kao <dtkao0205@YAHOO.COM> |
| Sender:   | Vanagon Mailing List <vanagon@gerry.vanagon.com> |
| From:   | David Kao <dtkao0205@YAHOO.COM> |
| Subject:   | Re: alternator / battery light on question |
| In-Reply-To:   | <003201ca4cf4$c16148f0$6401a8c0@PROSPERITY> |
| Content-Type:   | text/plain; charset=us-ascii |
--- On Wed, 10/14/09, Scott Daniel - Turbovans <scottdaniel@TURBOVANS.COM> wrote:
> I would never trust a common FLAPS-supplied alternator > myself - though I > realize that's probably all that was redily avaiable at the > time.
Kragen, Autozone and Napa included. It is a common sight at their counters that people waite in a line to return or exchange rebuilt starters and alternators.
Go to a you pick wreck yard and look for used Bosch alternators from another Vanagon, or other VW varieties (Jetta, Rabbit, and many others). It's not unusual to find same Bosch alternators used in Vanagons from those VWs. They are usually in excellent shape and far cheaper than rebuilt ones from FLAPS. If you are close to Scott I am sure he has one for you for a good price with warranty. He probably can ship for you too.
---
Back to: Top of message | Previous page | Main VANAGON page
---
Please note - During the past 17 years of operation, several gigabytes of Vanagon mail messages have been archived. Searching the entire collection will take up to five minutes to complete. Please be patient!

---
Return to the archives @ gerry.vanagon.com
---
The vanagon mailing list archives are copyright (c) 1994-2011, and may not be reproduced without the express written permission of the list administrators. Posting messages to this mailing list grants a license to the mailing list administrators to reproduce the message in a compilation, either printed or electronic. All compilations will be not-for-profit, with any excess proceeds going to the Vanagon mailing list.
Any profits from list compilations go exclusively towards the management and operation of the Vanagon mailing list and vanagon mailing list web site.