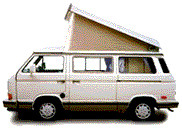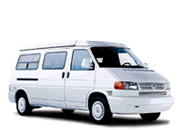 Date:

         

Wed, 14 Oct 2009 12:54:48 -0700




Reply-To:

     

David Kao <dtkao0205@YAHOO.COM>




Sender:

       

Vanagon Mailing List <vanagon@gerry.vanagon.com>




From:

         David Kao <dtkao0205@YAHOO.COM>


Subject:

      Re: Coolant Low Level Light Useful?
 


In-Reply-To:

  

<c4e7c5f90910141157k499b93b8kbdff99f45563a16b@mail.gmail.com>




Content-Type:

 

text/plain; charset=us-ascii


--- On Wed, 10/14/09, neil n <musomuso@GMAIL.COM> wrote:



> In the event of a sudden coolant loss, have others found
> that this
> light gave enough warning so they could pull over in time
> to prevent
> the engine from over heating?



Yes. It happened to me once. I was in the middles of the freeway.
The coolant warning light suddenly started to blink and the temp
gauge went over to the max. I immediately went off the freeway
and parked in front of a hotel.



It turned out that the small bleed hose on the top of my 1.9 engine
broke off and a lot of the coolant leaked out. Fortunately I
had tools on my Vanagon to fix the hose connection. Poured 2 bottles
of drinking water into the pressurized coolant tank. An hour later
I was back home without problems. The engine wasn't harmed as far
as I can tell today.

---
Back to: Top of message | Previous page | Main VANAGON page
---
Please note - During the past 17 years of operation, several gigabytes of Vanagon mail messages have been archived. Searching the entire collection will take up to five minutes to complete. Please be patient!

---
Return to the archives @ gerry.vanagon.com
---
The vanagon mailing list archives are copyright (c) 1994-2011, and may not be reproduced without the express written permission of the list administrators. Posting messages to this mailing list grants a license to the mailing list administrators to reproduce the message in a compilation, either printed or electronic. All compilations will be not-for-profit, with any excess proceeds going to the Vanagon mailing list.
Any profits from list compilations go exclusively towards the management and operation of the Vanagon mailing list and vanagon mailing list web site.