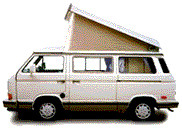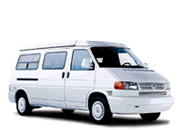 Date:

         

Fri, 9 Oct 2009 09:25:55 -0700




Reply-To:

     

Loren Busch <starwagen@GMAIL.COM>




Sender:

       

Vanagon Mailing List <vanagon@gerry.vanagon.com>




From:

         Loren Busch <starwagen@GMAIL.COM>


Subject:

      Re: VW Campground Reviews


In-Reply-To:

  

<23366909.28317.1255096858940.JavaMail.mcneely4@127.0.0.1>




Content-Type:

 

text/plain; charset=UTF-8


 RE: Park Pass Rules
A previously posted link isn't working.  Try here for the rules regarding
Senior Passes
http://store.usgs.gov/pass/senior.html#use
Note that the limit of four in a vehicle is NOT absolute.  At parks that
charge a per-vehicle fee you could have half your home town in the rig and
all would get in.



The problem in Washington State is that the 'rule' is not a rule, it's
written into the State laws, the RCW (Revised Code of Washington).  After a
WetWesties gathering here in Washington a few years ago, where this issue
became an issue when there was a limited number of camping sites open,
several WetWesties got in contact with the State Parks and in fact had a
very frank and sympathetic email discussion on the subject with the staff at
the State level.  They agreed that it made no sense that small RVs/Campers
like our Westfalias could not double up but their hands were tied.  The
problem at that time (and still as far as I know) was that when you pulled
into a campground, found an open site, parked and went to register, the
posted rules in the campground said simply "Second vehicle $5" and nothing
indicated that the second vehicle could not have built in sleeping
accommodations.  So you pull into a campground, register in compliance to
the posted rules, and then later are told by the host or the Ranger that the
second vehicle is not allowed.  And the same situation exists in many of the
State campgrounds in Oregon, though not in all.  As I pointed out in a
previous post this is not a problem in Federal campgrounds and many of them
don't even have a fee for the second vehicle.  I actually had the second
vehicle fee handed back to me by a park ranger one time even though a second
vehicle fee was posted at the registration kiosk. And on a recent trip, my
traveling companion driving a 23 foot RV and me in my Westy, we parked
double in several Federal campgrounds without any additional fees.  In one
case, where the camping fee was $12 per site, we ended up paying $3 each
because we both had Senior Passes.

---
Back to: Top of message | Previous page | Main VANAGON page
---
Please note - During the past 17 years of operation, several gigabytes of Vanagon mail messages have been archived. Searching the entire collection will take up to five minutes to complete. Please be patient!

---
Return to the archives @ gerry.vanagon.com
---
The vanagon mailing list archives are copyright (c) 1994-2011, and may not be reproduced without the express written permission of the list administrators. Posting messages to this mailing list grants a license to the mailing list administrators to reproduce the message in a compilation, either printed or electronic. All compilations will be not-for-profit, with any excess proceeds going to the Vanagon mailing list.
Any profits from list compilations go exclusively towards the management and operation of the Vanagon mailing list and vanagon mailing list web site.