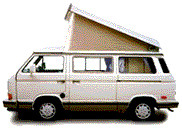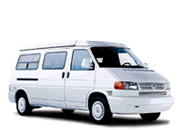 Date:

         

Sat, 10 Oct 2009 20:54:10 +1300




Reply-To:

     

Andrew Grebneff <goose1047@GMAIL.COM>




Sender:

       

Vanagon Mailing List <vanagon@gerry.vanagon.com>




From:

         Andrew Grebneff <goose1047@GMAIL.COM>


Subject:

      Re: Maps vs GPS


In-Reply-To:

  

<9f4608e90910091332r55ea6f32k5782d8be36787426@mail.gmail.com>




Content-Type:

 

text/plain; charset=ISO-8859-1


With a proper map you can see the whole route at once, which can help
you keep it in mind. With a GPS unit's minuscule screen all you can
see is a wee bit, unless you are using it to navigate to the local
corner store.



I looked into a Garmin GPSMAP60 but the price of the software soon
adds up to far more then the unit itself, a real have. So I'm staying
away from GPS in droves.

---
Back to: Top of message | Previous page | Main VANAGON page
---
Please note - During the past 17 years of operation, several gigabytes of Vanagon mail messages have been archived. Searching the entire collection will take up to five minutes to complete. Please be patient!

---
Return to the archives @ gerry.vanagon.com
---
The vanagon mailing list archives are copyright (c) 1994-2011, and may not be reproduced without the express written permission of the list administrators. Posting messages to this mailing list grants a license to the mailing list administrators to reproduce the message in a compilation, either printed or electronic. All compilations will be not-for-profit, with any excess proceeds going to the Vanagon mailing list.
Any profits from list compilations go exclusively towards the management and operation of the Vanagon mailing list and vanagon mailing list web site.