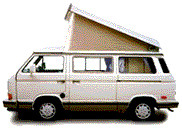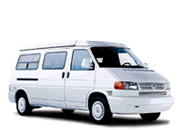 Date:

         

Thu, 8 Oct 2009 10:42:45 -0700




Reply-To:

     

Loren Busch <starwagen@GMAIL.COM>




Sender:

       

Vanagon Mailing List <vanagon@gerry.vanagon.com>




From:

         Loren Busch <starwagen@GMAIL.COM>


Subject:

      Re: !RE: [WetWesties] What Should I See On the Temperature Gage?
 


In-Reply-To:

  

<15757E14778C4D28B64FA72CBA6875A9@Bohemian>




Content-Type:

 

text/plain; charset=UTF-8


On Thu, Oct 8, 2009 at 10:30 AM, Matthew Snook <matt@snooksband.com> wrote:



> Mine does exactly the same thing.  I had All Foreign put in a new
> thermostat
> when I bought the Westy two years ago, but it ran the same after as before!
> I figured the problem must lie elsewhere.  Not?
>
Matt, I'm assuming you are talking about the temp gage that runs up and down
when you say 'just like that'.  The vehicle that has that characteristic has
also changed the thermostat, twice in fact, and gets the same behavior.

---
Back to: Top of message | Previous page | Main VANAGON page
---
Please note - During the past 17 years of operation, several gigabytes of Vanagon mail messages have been archived. Searching the entire collection will take up to five minutes to complete. Please be patient!

---
Return to the archives @ gerry.vanagon.com
---
The vanagon mailing list archives are copyright (c) 1994-2011, and may not be reproduced without the express written permission of the list administrators. Posting messages to this mailing list grants a license to the mailing list administrators to reproduce the message in a compilation, either printed or electronic. All compilations will be not-for-profit, with any excess proceeds going to the Vanagon mailing list.
Any profits from list compilations go exclusively towards the management and operation of the Vanagon mailing list and vanagon mailing list web site.