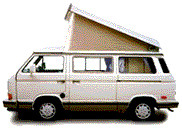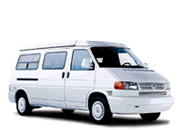 Date:

         

Sun, 11 Oct 2009 23:41:17 -0400




Reply-To:

     

Chris S <szpejankowski@GMAIL.COM>




Sender:

       

Vanagon Mailing List <vanagon@gerry.vanagon.com>




From:

         Chris S <szpejankowski@GMAIL.COM>


Subject:

      Re: Dual Valve Springs
 


In-Reply-To:

  

<d81c42190910111945h5fd21b8ah3267eb2be731d8cb@mail.gmail.com>




Content-Type:

 

text/plain; charset=UTF-8


Thanks for the info, folks.  I guess I didn't look very closely before and
simply didn't notice the double set up on my previous engines.  These heads
are very clean and the brighter springs are easier to notice.






2009/10/11 John Meeks <vanagon@gmail.com>



> Chris,
>
> FWIW, My "spare" 2.1 engine was remanufactured by VW of Canada with VW
> heads. They have the double spring configuration.
>
> John Meeks
> '91 Multivan
> Northern Michigan
>
> Vanagon Rescue Squad
> http://www.vanagonauts.com/Vanagon_Rescue_Squad74.htm
>
> Radio Call:KC8ZFN
>
>
> On Sun, Oct 11, 2009 at 8:14 PM, Chris S <szpejankowski@gmail.com> wrote:
>
>> Just picked some nice and clean used 2.1L heads today.  They have dual
>> valve
>> springs, which in my 9 years of Vanagon ownership I have not encountered.
>>
>> Can someone tell the history of these?  I'm assuming it's a factory part.
>> What would I gain by using these instead of single springs I currently
>> have
>> in my 2.1?  Both my and the donor engines are '89.
>>
>> --
>> Chris S.
>> Disclaimer: "Death and serious injury may occur"
>>
>
>






--
Chris S.
Disclaimer: "Death and serious injury may occur"

---
Back to: Top of message | Previous page | Main VANAGON page
---
Please note - During the past 17 years of operation, several gigabytes of Vanagon mail messages have been archived. Searching the entire collection will take up to five minutes to complete. Please be patient!

---
Return to the archives @ gerry.vanagon.com
---
The vanagon mailing list archives are copyright (c) 1994-2011, and may not be reproduced without the express written permission of the list administrators. Posting messages to this mailing list grants a license to the mailing list administrators to reproduce the message in a compilation, either printed or electronic. All compilations will be not-for-profit, with any excess proceeds going to the Vanagon mailing list.
Any profits from list compilations go exclusively towards the management and operation of the Vanagon mailing list and vanagon mailing list web site.