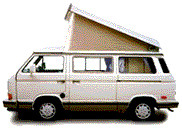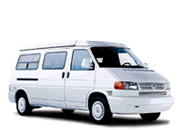 Date:

         

Wed, 14 Oct 2009 10:38:43 -0400




Reply-To:

     

Karl <tdiguru@WESTYVENTURES.COM>




Sender:

       

Vanagon Mailing List <vanagon@gerry.vanagon.com>




From:

         Karl <tdiguru@WESTYVENTURES.COM>


Subject:

      Re: alternator / battery light on question


In-Reply-To:

  

<000a01ca4cd4$8972a490$9c57edb0$@net>




Content-Type:

 

text/plain; charset=ISO-8859-1; format=flowed





I'm very aware after 28 years of doing this how to test a system :-)
The question was posed because I am not the one that installed the
alternator; it was installed on a 80-y.o. friend's van in Georgia (800
miles away) so I cannot test and verify, I am just looking for possible
ideas of what they may have done wrong since I can't see it in person.



Karl



Jack R. wrote:
> Karl,
>
> Put a volt meter on your battery, while running you should see 14.5Volts...
> while off, it should be around 12.5Volts.

---
Back to: Top of message | Previous page | Main VANAGON page
---
Please note - During the past 17 years of operation, several gigabytes of Vanagon mail messages have been archived. Searching the entire collection will take up to five minutes to complete. Please be patient!

---
Return to the archives @ gerry.vanagon.com
---
The vanagon mailing list archives are copyright (c) 1994-2011, and may not be reproduced without the express written permission of the list administrators. Posting messages to this mailing list grants a license to the mailing list administrators to reproduce the message in a compilation, either printed or electronic. All compilations will be not-for-profit, with any excess proceeds going to the Vanagon mailing list.
Any profits from list compilations go exclusively towards the management and operation of the Vanagon mailing list and vanagon mailing list web site.