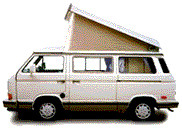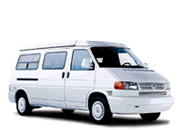 Date:

         

Sun, 14 Nov 2010 10:36:02 -0500




Reply-To:

     

Brian Honan <cartruckbus@GMAIL.COM>




Sender:

       

Vanagon Mailing List <vanagon@gerry.vanagon.com>




From:

         Brian Honan <cartruckbus@GMAIL.COM>


Subject:

      nuts


Content-Type:

 

text/plain; charset=ISO-8859-1


Last week I got in my GL after work and the gas pedal felt a little funny. I
drove down the street thinking something must be up with right where the
pedal connects to the throttle cable. Lucky I was on a side street when the
pedal sticks to the floor and the van is beginning to accelerate. With a
knee jerk reaction I put the van in neutral then pull over and turn the key.
I look under the van at where i thought the problem was and everything seems
fine? so I think follow the throttle cable. I open the engine hatch and low
and behold there is a large walnut jammed in the throttle body. That was an
easy fix that actually gave me a laugh. However today I open the hatch to my
westy different van and there sitting right at the throttle body was a nut!
it looked like a Brazilian nut. It was not big enough to cause a problem. I
actually cracked it open and ate it!



Brian Honan



Harrisburg PA where there are lots of nut bearing trees.

---
Back to: Top of message | Previous page | Main VANAGON page
---
Please note - During the past 17 years of operation, several gigabytes of Vanagon mail messages have been archived. Searching the entire collection will take up to five minutes to complete. Please be patient!

---
Return to the archives @ gerry.vanagon.com
---
The vanagon mailing list archives are copyright (c) 1994-2011, and may not be reproduced without the express written permission of the list administrators. Posting messages to this mailing list grants a license to the mailing list administrators to reproduce the message in a compilation, either printed or electronic. All compilations will be not-for-profit, with any excess proceeds going to the Vanagon mailing list.
Any profits from list compilations go exclusively towards the management and operation of the Vanagon mailing list and vanagon mailing list web site.