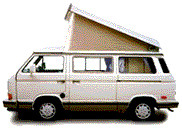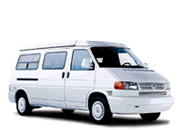 Date:

         

Sat, 19 Feb 2011 21:24:48 -0500




Reply-To:

     

Mike S <mikes@FLATSURFACE.COM>




Sender:

       

Vanagon Mailing List <vanagon@gerry.vanagon.com>




From:

         Mike S <mikes@FLATSURFACE.COM>


Subject:

      Re: IPAD and Vanagon
 


In-Reply-To:

  

<4D603CAF.2070509@optonline.net>




Content-Type:

 

text/plain; charset="us-ascii"; format=flowed


At 04:57 PM 2/19/2011, tim wrote...
>Does anyone have any experience with any of the IPAD mounting systems
>that are available?



I'm guessing you mean iPod. You said both iPad and iPod at different
points.



I got an iPod compatible head unit and interface for ~$150 (Panasonic
CQ-C5303U) a few years ago. Cable goes to the glove box. It even tilts
the display when on, which makes it easier to see/control (given how
low they're mounted in a Vanagon), and has a remote, which is
convenient when camping. I pick playlists from the head unit controls,
because the interface isn't very good for selecting from lots of
artists/albums/etc. There are certainly better ones available now. No
iPod or mount visible, so there's no tempting a smash and grab.

---
Back to: Top of message | Previous page | Main VANAGON page
---
Please note - During the past 17 years of operation, several gigabytes of Vanagon mail messages have been archived. Searching the entire collection will take up to five minutes to complete. Please be patient!

---
Return to the archives @ gerry.vanagon.com
---
The vanagon mailing list archives are copyright (c) 1994-2011, and may not be reproduced without the express written permission of the list administrators. Posting messages to this mailing list grants a license to the mailing list administrators to reproduce the message in a compilation, either printed or electronic. All compilations will be not-for-profit, with any excess proceeds going to the Vanagon mailing list.
Any profits from list compilations go exclusively towards the management and operation of the Vanagon mailing list and vanagon mailing list web site.