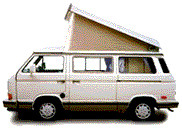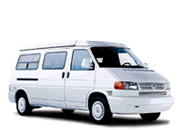 Date:

         

Tue, 15 Feb 2011 09:32:04 -0800




Reply-To:

     

Loren Busch <starwagen@GMAIL.COM>




Sender:

       

Vanagon Mailing List <vanagon@gerry.vanagon.com>




From:

         Loren Busch <starwagen@GMAIL.COM>


Subject:

      Re: Fuel pump


In-Reply-To:

  

<1598232117.732885.1297788259985.JavaMail.root@sz0063a.westchester.pa.mail.comcast.net>




Content-Type:

 

text/plain; charset=UTF-8


 RE: Replacing a fuel pump when all that is needed is a new filter
Here's a real world story, happened about a year ago.  Camped in Death
Valley with several other Vanagons.  One Vanagon had a noisy fuel pump.
While at the Furnace Creek Ranger Station, with the engine running, two of
the members of the group were listening to the loud pump as a stranger
walked by.  He stopped, got into a conversation, and stated "Yeah, I have a
fuel pump for that and  I'd sell it to you if you need it".  In the middle
of Death Valley no less!  Deal was made right there.  Then back in camp
first the filter was replaced.  Noise went away.  But replaced the pump
anyway and the old pump became the spare.  Another tale from On The
Road.....

---
Back to: Top of message | Previous page | Main VANAGON page
---
Please note - During the past 17 years of operation, several gigabytes of Vanagon mail messages have been archived. Searching the entire collection will take up to five minutes to complete. Please be patient!

---
Return to the archives @ gerry.vanagon.com
---
The vanagon mailing list archives are copyright (c) 1994-2011, and may not be reproduced without the express written permission of the list administrators. Posting messages to this mailing list grants a license to the mailing list administrators to reproduce the message in a compilation, either printed or electronic. All compilations will be not-for-profit, with any excess proceeds going to the Vanagon mailing list.
Any profits from list compilations go exclusively towards the management and operation of the Vanagon mailing list and vanagon mailing list web site.