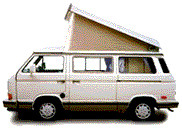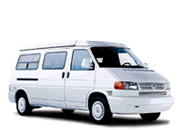 Date:

         

Sun, 24 May 2015 16:25:31 -0400




Reply-To:

     

Marc Perdue <mcperdue@GMAIL.COM>




Sender:

       

Vanagon Mailing List <vanagon@gerry.vanagon.com>




From:

         

Marc Perdue <mcperdue@GMAIL.COM>




Subject:

      Re: Awning advice
 


In-Reply-To:

  

<CABFHYssvQZmVJ=zz=uUdabvupewcsxG7tZ9=z5Z7DTHTRL5rfg@mail.gmail.com>




Content-Type:

 

text/plain; charset=UTF-8


My wife and I bought a 10' x 12' tarp, folded over and sewed two ends,
put old tent rods in them, bought the rain gutter clamps from Bus
Depot and some extensible tent poles online, and wound up with a very
inexpensive and functional awning. When we go to festivals, we use
spring clamps to attach it to an EZ-Up type canopy on the end furthest
from the van. We put two poles on the sides and invert a taller one in
the middle so the rainwater flows off to the sides. We attach lines
over the top of the side poles and stake them into the ground to keep
everything taut.



Marc Perdue



On Sun, May 24, 2015 at 3:40 PM, Kk Al <kkalnsf@gmail.com> wrote:
> Hi all.
> We are considering an awning purchase for our 87 Syncro with no pop top .
> We'd like something as desrete and slim as possible. And of course, does
> little or no permanent change to the vehicle.
>
> Any suggestions are appreciated.

---
Back to: Top of message | Previous page | Main VANAGON page
---
Please note - During the past 17 years of operation, several gigabytes of Vanagon mail messages have been archived. Searching the entire collection will take up to five minutes to complete. Please be patient!

---
Return to the archives @ gerry.vanagon.com
---
The vanagon mailing list archives are copyright (c) 1994-2011, and may not be reproduced without the express written permission of the list administrators. Posting messages to this mailing list grants a license to the mailing list administrators to reproduce the message in a compilation, either printed or electronic. All compilations will be not-for-profit, with any excess proceeds going to the Vanagon mailing list.
Any profits from list compilations go exclusively towards the management and operation of the Vanagon mailing list and vanagon mailing list web site.