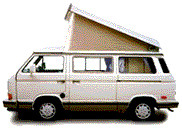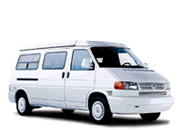 Date:

         

Mon, 25 Jul 2016 11:44:58 -0400




Reply-To:

     

Eric Caron <ecaron1@COMCAST.NET>




Sender:

       

Vanagon Mailing List <vanagon@gerry.vanagon.com>




From:

         Eric Caron <ecaron1@COMCAST.NET>


Subject:

      Woofer help requester sound folks


Content-Type:

 

text/plain; charset=utf-8





Hi folks,



        I'm starting a search for a woofer to add to my sound system.  I've got the high and mid range covered pretty well but need the base.  So anyone have a sub woofer recommendation for me?  Now that I have a house battery and a connected fuse block I can add a powered unit pretty easily. I had heard a year ago of someone that mounted one under the driver's seat.  Another in the gap by the water tank.



        I'd love some recommendations as I'll need to do this on line and I'm not the best shopper for this type of stuff.



        My radio has a aux output so adding the unit is easy if it is the right size for a good location.  
        I don't need over the top base just need to fill in for the small speakers in the doors and rear deck.
  



I'd greatly appreciate recommendations.  



Eric Caron 
85 GL Auto Westfalia 
Living the Dream.
         

---
Back to: Top of message | Previous page | Main VANAGON page
---
Please note - During the past 17 years of operation, several gigabytes of Vanagon mail messages have been archived. Searching the entire collection will take up to five minutes to complete. Please be patient!

---
Return to the archives @ gerry.vanagon.com
---
The vanagon mailing list archives are copyright (c) 1994-2011, and may not be reproduced without the express written permission of the list administrators. Posting messages to this mailing list grants a license to the mailing list administrators to reproduce the message in a compilation, either printed or electronic. All compilations will be not-for-profit, with any excess proceeds going to the Vanagon mailing list.
Any profits from list compilations go exclusively towards the management and operation of the Vanagon mailing list and vanagon mailing list web site.