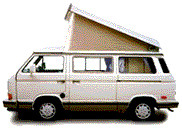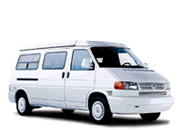 Date:

         

Sat, 13 Aug 2016 10:08:37 -0700




Reply-To:

     

Don Hanson <dhanson928@GMAIL.COM>




Sender:

       

Vanagon Mailing List <vanagon@gerry.vanagon.com>




From:

         Don Hanson <dhanson928@GMAIL.COM>


Subject:

      Battery question, nvc, but could be


In-Reply-To:

  

<CAHTkEuJ5u7D=P3TJy1RKMnFb6V=L5gjPwvSb2B4PKNQ11wQkpA@mail.gmail.com>




Content-Type:

 

text/plain; charset=UTF-8


Can complete discharge of brand new batteries kill em? Did I just blow $160
bucks by leaving the key on in my recently revived diesel?  The truck (f250
powerstroke Ford) got two Interstate batts.  I found it this morning
without even enough electrons to move anything on the gauges or light the
warning lights...Deader than a doornail!  I'm now charging them, or
trying.    Put a digital meter on each, before I hooked it up...read
0.02v....with my battery charger on "manual- 10 amp" my meter is reading
12.00v... I am an electrical dunce, BTW...

---
Back to: Top of message | Previous page | Main VANAGON page
---
Please note - During the past 17 years of operation, several gigabytes of Vanagon mail messages have been archived. Searching the entire collection will take up to five minutes to complete. Please be patient!

---
Return to the archives @ gerry.vanagon.com
---
The vanagon mailing list archives are copyright (c) 1994-2011, and may not be reproduced without the express written permission of the list administrators. Posting messages to this mailing list grants a license to the mailing list administrators to reproduce the message in a compilation, either printed or electronic. All compilations will be not-for-profit, with any excess proceeds going to the Vanagon mailing list.
Any profits from list compilations go exclusively towards the management and operation of the Vanagon mailing list and vanagon mailing list web site.