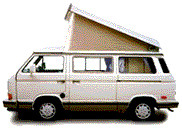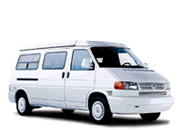 Date:  

Sun, 7 Jan 2018 04:56:09 +0000

Reply-To:  

MICHAEL H <vwdash80@YAHOO.COM>

Sender:  

Vanagon Mailing List <vanagon@gerry.vanagon.com>

From:  

MICHAEL H <vwdash80@YAHOO.COM>

Subject:  
Re: AC 81 vanagon grill insert
In-Reply-To:  

<3C76DF95-C189-455B-BABB-6ED013B3CC42@eoni.com>

Content-Type:  

text/plain; charset=UTF-8
... ditto ... it's quite weather resistant and sturdy. I've used it on other vehicles with equal success. if you can get pallet sized sheets, they can replace warped door and hatch panels.     +(: D)     h t h          mike
From: Jim Arnott <jrasite@EONI.COM> To: vanagon@GERRY.VANAGON.COM Sent: Saturday, January 6, 2018 6:40 PM Subject: Re: AC 81 vanagon grill insert I recycle political corrugated plastic signs for that purpose.
Jim
> On Jan 6, 2018, at 10:18 AM, Karl Ploessl <karl.ploessl@GMAIL.COM> wrote: > > so behind the grill is some kid of reinforced "paper" cover (wind shield?) > attached. What is it for and any source for replacement? (Mine are > disintegrating). > > Karl.
---
Back to: Top of message | Previous page | Main VANAGON page
---
Please note - During the past 17 years of operation, several gigabytes of Vanagon mail messages have been archived. Searching the entire collection will take up to five minutes to complete. Please be patient!

---
Return to the archives @ gerry.vanagon.com
---
The vanagon mailing list archives are copyright (c) 1994-2011, and may not be reproduced without the express written permission of the list administrators. Posting messages to this mailing list grants a license to the mailing list administrators to reproduce the message in a compilation, either printed or electronic. All compilations will be not-for-profit, with any excess proceeds going to the Vanagon mailing list.
Any profits from list compilations go exclusively towards the management and operation of the Vanagon mailing list and vanagon mailing list web site.