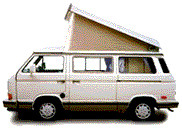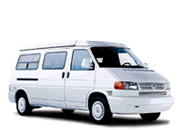 Date:

         

Tue, 2 Jan 2018 19:54:24 -0600




Reply-To:

     

Jeff Palmer <w.jeff.palmer@ICLOUD.COM>




Sender:

       

Vanagon Mailing List <vanagon@gerry.vanagon.com>




From:

         Jeff Palmer <w.jeff.palmer@ICLOUD.COM>


Subject:

      Re: It's cold out there


In-Reply-To:

  

<6FB4FA38-1DE3-4DAA-9C89-3D08E89AD968@icloud.com>




Content-type:

 

text/plain; charset=utf-8





Also you'll get more heat at speed. Does the coolant even circulate at idle?
Jeff



Sent from my iPhone



> On Jan 2, 2018, at 7:52 PM, Jeff Palmer <w.jeff.palmer@icloud.com> wrote:
> 
> Back when I drove my 85 year-round I would slide cardboard under the bra to cover the upper and lower grills. Not sure if there's a functional difference between the two. It helped a ton. Also used an oil pan heater, battery blanket, and lighter weight (or synthetic) oil. 
> 
> Jeff
> Balmy -15C today
> 
> Sent from my iPhone
> 
>> On Jan 2, 2018, at 6:39 PM, OlRivrRat <OlRivrRat@COMCAST.NET> wrote:
>> 
>>       It may just be that You have the Coolest Version of the "Standard" Thermostats in there ~
>> 
>> I'm not actually aware of what is available for that Eng' ~
>> 
>> 
>>> On 2 Jan , 2018, at 12:11 PM, ddbjorkman@verizon.net wrote:
>>> 
>>> Ford battery died and the Bus (Vanagon) has been put into extra service.  Always starts right up, hope I didn't put a whammy on myself with that.  Well, it's into the single and low double digits here in New England and I have noticed the Bus has a hard time maintaining heat to the interior.  My temp gauge sits on the lower edge of the red light.  It takes the normal 5 + minutes driving to warm up enough to move the gauge far enough off bottom to turn the heat on at all.   I am considering constructing some sort of bra to go over the upper grille to decrease air flow over the radiator.  First I thought  I might post this question.  Is this normal in the frigid cold?  Have others experienced this?  Could it be a malfunctioning thermostat?  Does someone make said bra/cover?  I await your reply.
>>> 
>>> Dave B.

---
Back to: Top of message | Previous page | Main VANAGON page
---
Please note - During the past 17 years of operation, several gigabytes of Vanagon mail messages have been archived. Searching the entire collection will take up to five minutes to complete. Please be patient!

---
Return to the archives @ gerry.vanagon.com
---
The vanagon mailing list archives are copyright (c) 1994-2011, and may not be reproduced without the express written permission of the list administrators. Posting messages to this mailing list grants a license to the mailing list administrators to reproduce the message in a compilation, either printed or electronic. All compilations will be not-for-profit, with any excess proceeds going to the Vanagon mailing list.
Any profits from list compilations go exclusively towards the management and operation of the Vanagon mailing list and vanagon mailing list web site.